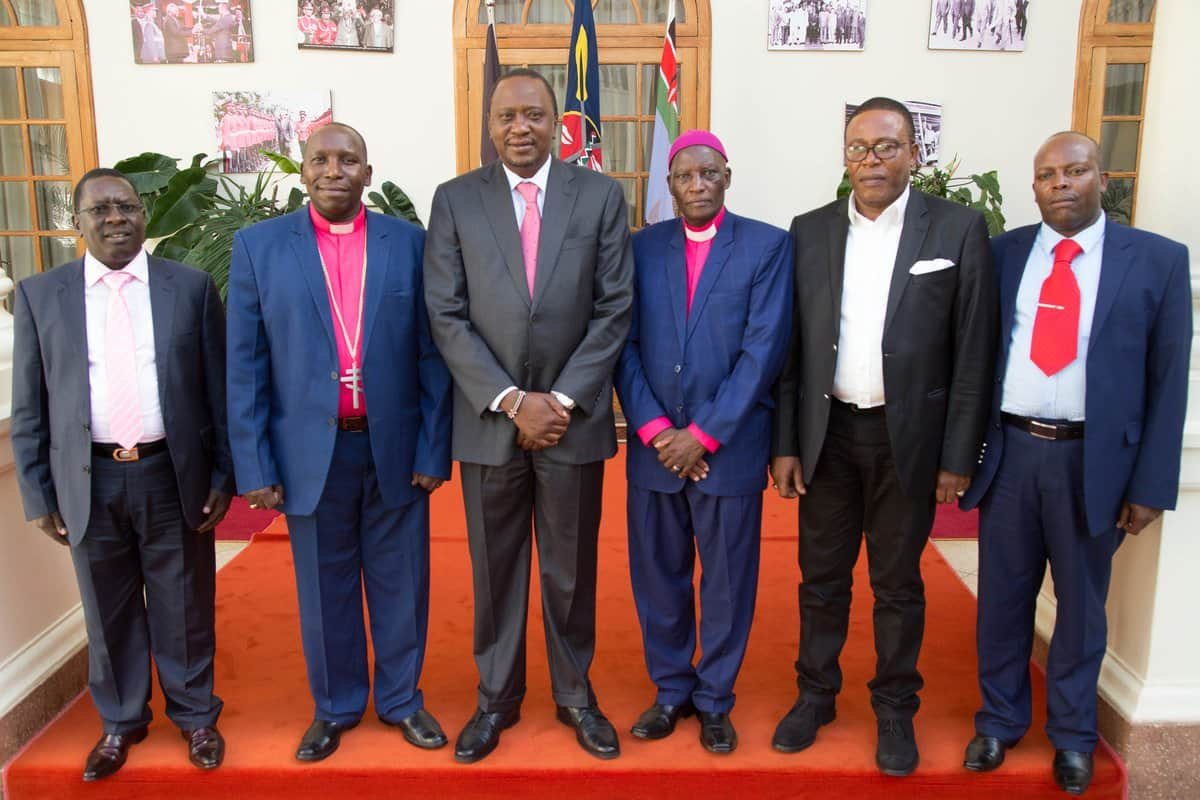 President Uhuru Kenyatta has called on the church to reclaim its traditional role of mentoring school going children to help churn out holistic youths in the society. Uhuru raised concern that students being churned out of primary and secondary schools are lacking in some social aspects, a scenario which could affect moral standing of Kenyan society.
He pointed out that the gap was largely contributed by reduced roles of the church in running of schools which they used or continued to sponsor. "When we look at our schools today, it is evident that there is something missing. We need to go back to when the church played an important role in our schools," Uhuru said.
The president's sentiments came two years after former Education Cabinet Secretary Fred Matiang'i bashed churches sponsoring schools of exerting unnecessary control management of the learning institutions.
Matiang'i stated he acknowledged vital role played by churches in moral upbringing of students but opposed scenarios where religious institutions opposed transfer and demotion of incompetent teachers.
He went ahead to ban to ban prayer days usually held in third term saying they were avenues facilitating exam cheating. Uhuru though, called on the churches to reclaim their position and help fill the gaps hindering holistic upbringing of students. "We need to go back to the times when church sponsored schools mentored our children," the president said.