Mombasa Governor Hassan Joho was spotted alongside President Uhuru Kenyatta while both leaders were in paris. The president was in the company of Foreign Affairs CAS Ababu Namwamba as the governor made a presentation to the president. Governor Joho later sat right behind the president in a large conference room for the official opening of the Paris Peace Forum.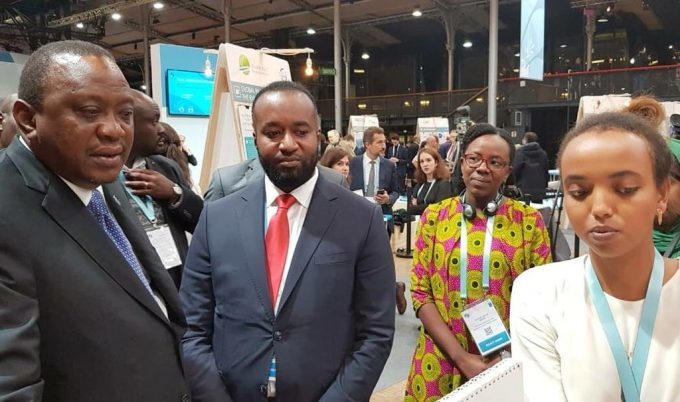 Governor Joho led a delegation from Mombasa County who will be exhibiting investment opportunities in his county.
Joho Posted Details
"In partnership with GSN Africa, through the Kumekucha (It's a new dawn) project, we shared our story of that has led to the peace and tranquility that Mombasa currently enjoys.
"We presented business and investment opportunities available in Mombasa. We also demonstrated the abundant tourism products that visitors can enjoy in our tourism sector. This event is a first of its kind," Governor Joho posted online.
PHOTOS: President Uhuru Kenyatta, Joho find love in Paris https://t.co/H1Idx8y0zT pic.twitter.com/RScHsfUqer

— Diaspora Messenger (@kenyandiaspora) November 12, 2018
Kenyan exhibitors will, from Tuesday, have an opportunity to showcase at the international event under what has been dubbed as the 'Kenya Week'.
While participating in a panel discussion at the paris event, President Kenyatta noted: "Those who bear the greatest responsibility for climate change are the ones who now say they don't believe in climate change!"