The late John Michuki will go down in Kenya's history as one of the country's most easily remembered – or popular – politicians.
Mr. Michuki will be remembered for a lot of things; among them being considered one of the best performing ministers in then President Mwai Kibaki's government, being one of the longest serving civil servants in the country as at the time of his death, or just for his no-nonsense approach towards issues (business, politics or otherwise).
But, perhaps, what the jolly ol' late son of Murang'a will be remembered for most is introducing the public transportation reforms in February 2004 when he served as Transport minister.
The stringent laws, which were then – and still are – christened the 'Michuki rules' after the man who brought them to light, served to bring some order to the chaotic matatu industry.
The radical 'Michuki rules' were frowned upon for a while, with matatu owners and operators staging strikes saying they were expensive to comply with, but were soon embraced after Mr. Michuki put his foot down and refused to budge.
It also helped a lot that the public were willing to walk and refused to side with the PSV operators saying they supported the move to bring sanity to the sector.
The rules required all Public Service Vehicle (PSV) crew to wear uniforms, display their passport-sized picture on the dash board and to install safety belts and speed governors to limit speed to 80 km per hour.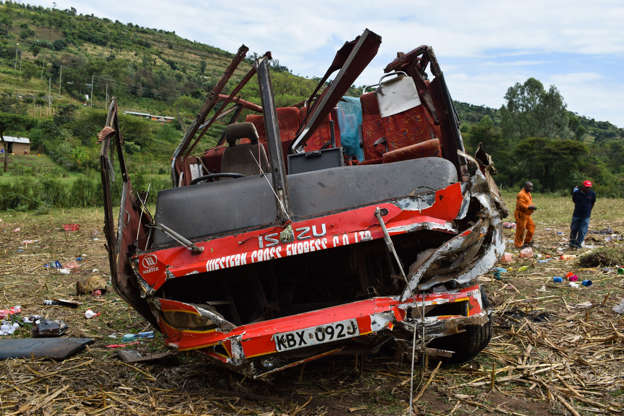 Mr. Michuki further scaled down seats for small matatus to 14 from 18 and ordered branding with a yellow line as well as labeling of route names on the vehicle.
Sections of the press even previously reported that the laws reduced road accidents by a whopping 74 per cent nationwide.
So, the question we ask is, if things were going so well with the 'Michuki rules' in place, then where did the rain start beating us that we abandoned them?
When the Cabinet was reshuffled in 2005 after the proposed referendum was rejected by Kenyans, Mr. Michuki was moved to the Internal Security ministry and the implementation of the public transportation reforms all but vanished.