Police officers were caught on camera transporting stranded commuters from Marigat bus station in Baringo to Nakuru following a crackdown of public transport vehicles on Monday. The team of reporters from The Standard were tipped off by agitated matatu operators that the law enforcers were using a Land Cruiser with registration number GKB 689 to take away their business.
They were reported to have charged Ksh400, two times the normal fare charged by public service vehicles for the same stretch.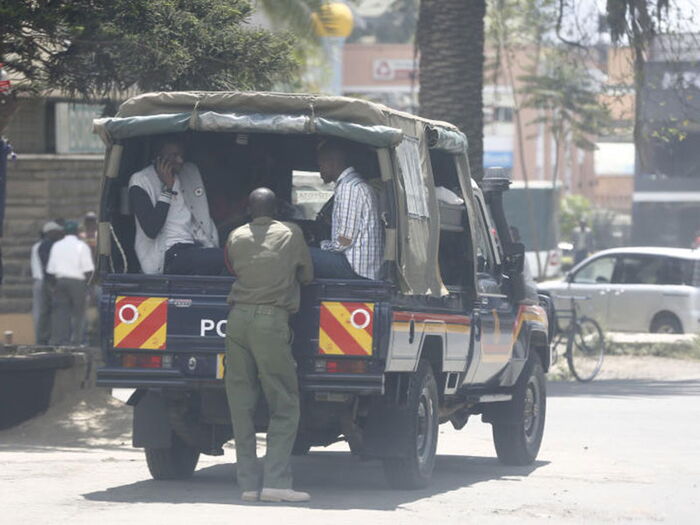 The scribes trailed the vehicle from Mogotio at the border of Baringo and Nakuru County and established that it was carrying more than 10 passengers, some with luggage. One of the beneficiaries of the ride, a woman who requested anonymity for fear of being victimised, told journalists that the officers told them they were headed to Nakuru town for an assignment and would like to 'help' willing passengers at a fee. The woman, who was travelling with her son, was relieved because public transport had been unavailable for hours.
She stated that a majority of the passengers were desperate and hence did not question the officers' actions. "We did not have an issue boarding the vehicle. In fact, we were happy because all we wanted was to get to our destination," she explained. When contacted, Rift Valley Regional Police Commander Francis Munyambu condemned the officers for taking advantage of the crackdown to ferry civilian passengers.
"Police vehicles are meant for official duties and not for conducting transport business. We are investigating the matter and action will be taken against officers involved," rebuked Munyambu.