Pep Guardiola was less than impressed with Raheem Sterling after his showboating antics at the end of Manchester City's derby victory over Manchester United.
The England forward was seen performing step-overs in the final seconds while being pursued by Marouane Fellaini and Alexis Sanchez.
Guardiola raced onto his pitch at full-time to confront Sterling, with the gesticulating City boss visibly saying: "Pass the ball, pass the ball. Don't do that."
Guardiola was quizzed on his conversation with Sterling after City's 3-1 victory at the Etihad Stadium, which saw them move two points clear at the top of the Premier League.
"He makes some movement with the legs, we can avoid it," he said. "But he's young, and he's going to improve."
Raheem Sterling in the mid week champions league was critized for forging a penalty kick. This attracted a lot of questions about responsible football. But the player went ahead and apologized for that action.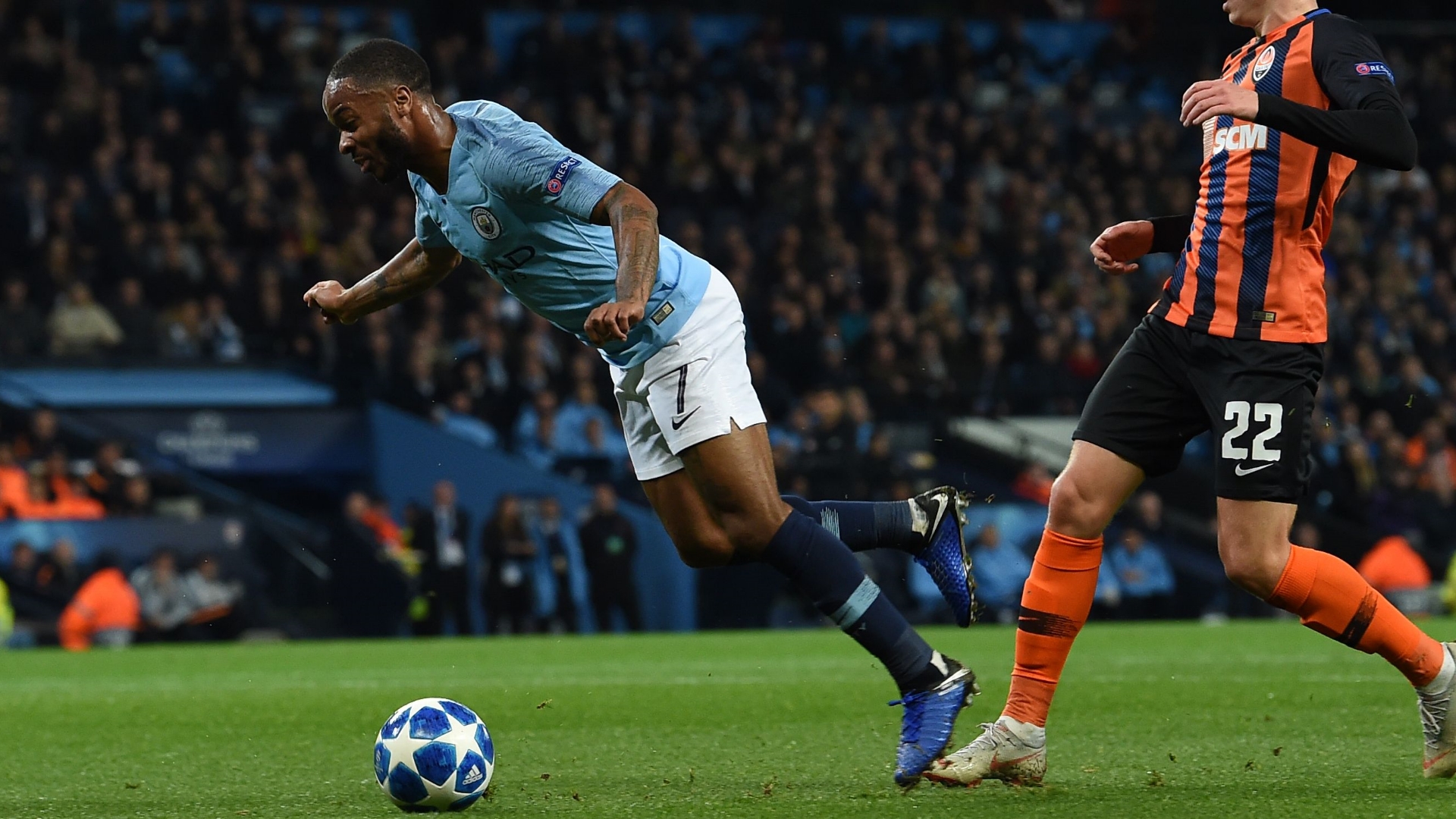 However the player has been in perfect form and has gained a spot in the Manchester city squad. He has been involved in a lot of goals scored by the team.
His ratings have improved under Pep Guardiola above the likes of Leroy Sane and Mahrez who are left to share position while Raheem has a 90 minutes playing time for the English Champions.
DO YOU THINK RAHEEM DID NOT PLAY ACCORDING TO EXPECTATIONS DURING THE MANCHESTER DERBY?