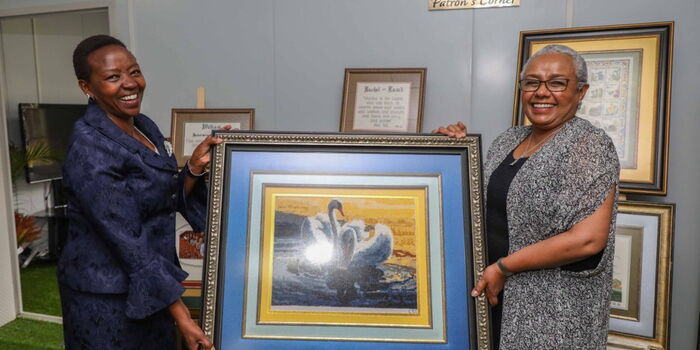 Did you know that Rachel Ruto, the wife to the Deputy President is a very talented artist? Among other things that she is known for, she is also a good preacher! What a blessed family!
Mama Rachel revealed the details of her passion for art on Saturday  during an interview with K24 TV noting that she has personally produced interesting art over the years since 1997.
"Cross-stitch is a passion. This passion I saw it with my mother many years ago and I wondered whether its possible to frame it and preserve it," Rachel stated.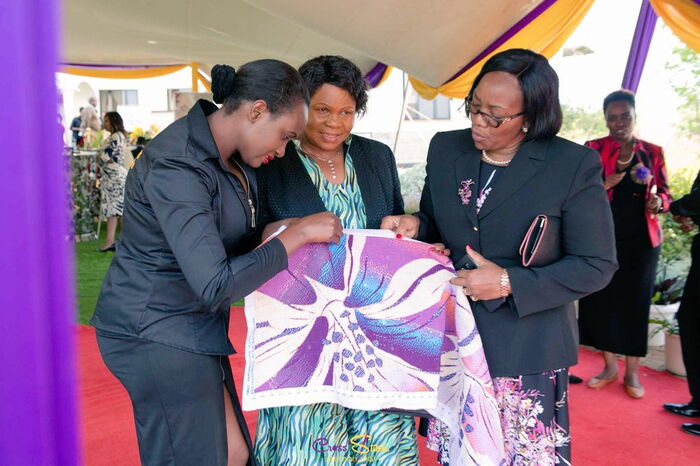 She noted that the diligence her mother put into stitching table cloths saw her join classes offered by a colleague at her previous job, a Mama Martin.
"Her name was Celina. I was very excited and asked her to teach me," she stated.
TONIGHT @9 PM on K24 Tv. Please Share #RachelRuto
Imagine life as an Inmate. Unable to fend for your family. This is part of Her Excellency @mamarachelruto 's Inspiration in a Project that has seen women in Langata Prison and other Vulnerable Groups Cross Stitch pic.twitter.com/u7FxkrvqgR

— Hype Nevoh (@HypeNevoh1) November 10, 2018
Between 1997 and 2010, she dedicated the last few hours of each day to stitching which saw her produce a great number of artworks.
"The beauty of cross-stitches is that once you start stitching, you want to see the end results.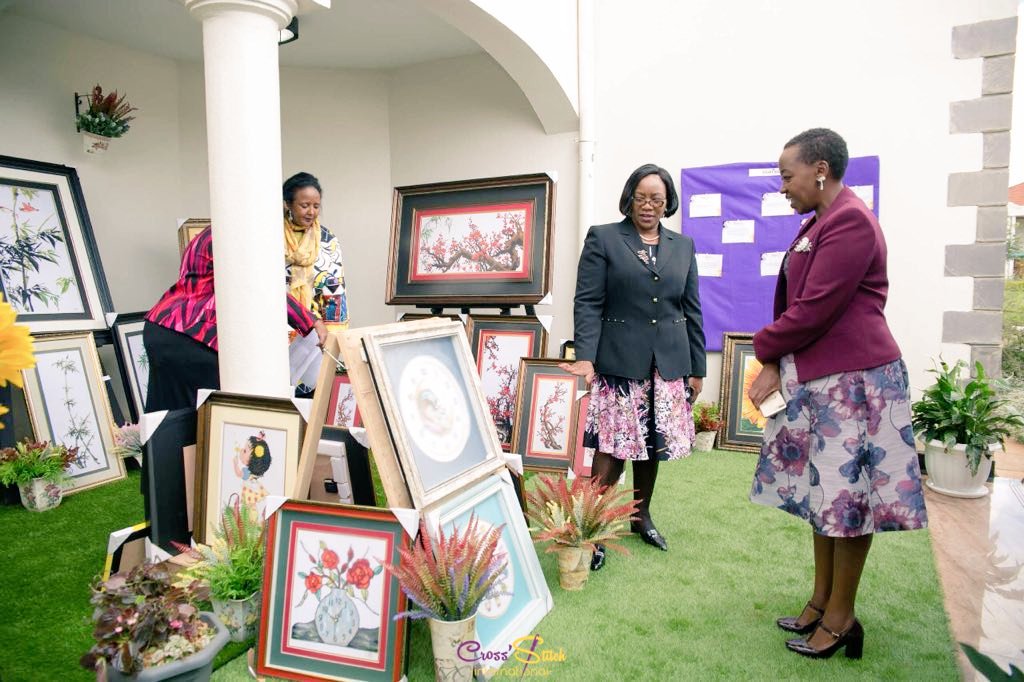 "It is also therapeutic, its refreshing and it just calms your body and mind," Rachel added.
It is a passion that saw her bring other women on-board including inmates at Langata Women's Prison in order to produce the art at a bigger scale.
"Today it is a bit different. The patterns are even bigger. We take the patterns, they stitch and we pay them," she stated.
"The pieces range from Ksh3,000 and the biggest piece that we have sold is Ksh700,000," Rachel revealed.
Many of the pieces of artwork she produced were dedicated to her family, but its a project that she hopes will steer women empowerment just like her flagship table-banking initiative.
Do you think through her work women will get empowered?