The Inspector General of Police Joseph Boinnet is familiar with the social media sensation caused by a Facebook user with the name Hessy wa Dandora. Speaking during an interview at Citizen TV on Wednesday night, Boinnet admitted that he is fully aware of the "guy" whom he clarified was not part of the police service.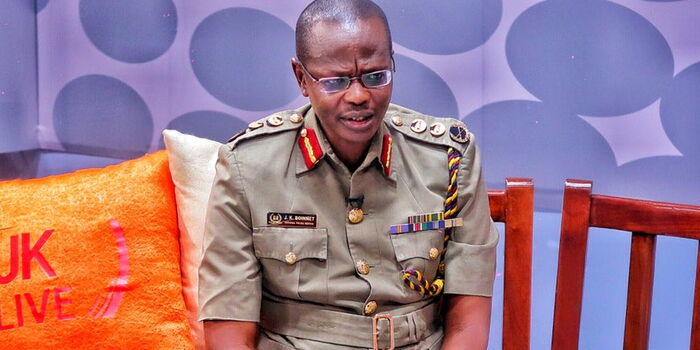 This is despite the fact that the faceless Hessy wa Dandora acts and speaks as a police officer who warns criminals on Facebook before posting photographs after they are shot dead. The Hessy account on Facebook also sends warnings on security matters as in the case of a post putting Kenyans on the alert against being in clothes resembling those of the military without a written document from the Inspector General himself. IG Boinnet, when asked whether he knows Hessy wa Dandora, insisted that the person behind the Facebook account was not a police officer, but passionate with matters security.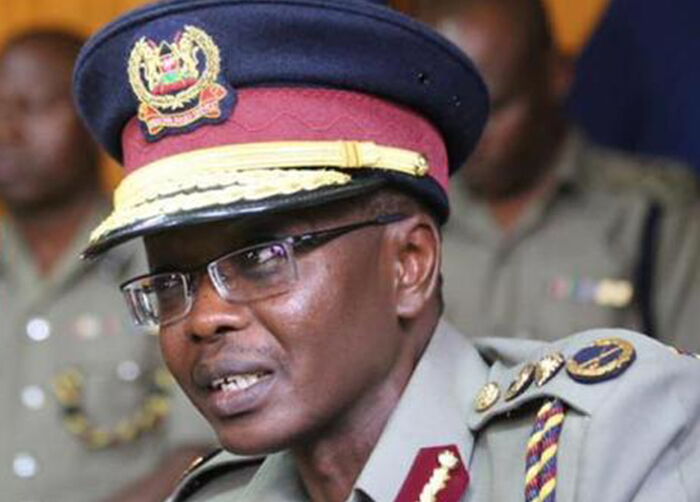 "I have heard of such a guy on social media. He is an excitable chap who has a lot of interest in security! He isn't part of the police!" stated IG Boinnet. To many Nairobi dwellers on Facebook, Hessy wa Dandora does all that an undercover police would do. Evident in posts from the account, the chap has every detail that of any criminal groups in the city and never misses to share details of suspects being taken down by detectives.
It is these killings mostly in Kayole, Majengo, Dandora and other parts of the city that have bothered Human Rights groups who have blamed the police for extrajudicial acts. While accusing the officers of extrajudicial killings, the activists say little is being done to tame the police from killing young people on suspicion that they are engaged in crime.
Boinnet is however unmoved by the accusations. He refused to comment on a recent report detailing the killing of more than 20 youths in the past two months saying he had not seen the report. However, Boinnet admits that there are incidences when police kill innocent civilians, holding that; "Yes that I admit; when they happen we investigate and present the files to the DPP."