Since national exams kicked off, the number of pregnancies among candidates has been on the high rise. Do you know that so far Kitui County has registered highest number of pregnancies among KCSE candidates?
On Tuesday, the second day of the exams, county director of education Salesa Adano said the number of pregnant KCSE candidates in Kitui is alarming.
Salesa on Tuesday said 72 girls are expectant and another 38 gave birth on the eve of the exam and on Monday.
"We are talking of more than 100 school girls. The number is soo high and shocking. It is sad that it could be the highest in the country," the county director said.
Speaking to one of the local dailies in an interview, Salesa said special arrangements had been made for those who had given birth to sit their examination in hospitals.
"You can imagine it has just come out during the exam time. No parent had reported his or her girl was pregnant," he said.
Two of the students are from Vinda and Ungatu Mixed secondary schools.
They are writing the exams at Kitui referral hospital after giving birth on Monday.
Another candidate from St.Antony Makiliva secondary in Mbiuni, Mwala sat her papers at Mwala Level 4 hospital after safe delivery at the facility.
At the same time, Adano said a KCSE candidate from Mutendea secondary school was on Monday arrested after being found with two roles of bhang.
The Kitui County police commander Antony Kamitu, however, said the boy was released to allow him time to finish writing the examination.
Same cases were witnessed among KCPE candidates across the country.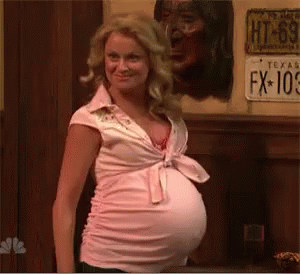 On Monday Education Cabinet Secretary Amina Mohammed said that the government is soon going to implement a policy that will help curb the situation.
On the other hand, KNEC Chairman Prof George Magoha blamed the parents on the pregnancies citing that they had failed in their role.
On Thursday after the end of KCPE, Education PS Bellio Kipsang threatened to arrest the parents for letting their daughters get pregnant, but who is to blame here for the pregnancies now that the government has shifted the blame on parents?