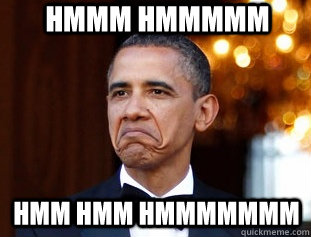 We all have been through that situation where we were mistrusted and judged by friends or family claiming lack of faith in you in the particular case but soon enough think you are innocent and cross back.
An activist-cum-lawyer who wanted Deputy Chief Justice Philomena Mwilu out of office after last year's presidential election now claims the State's charges against her are trumped up. Lawyer Adrian Kamotho was among the people who filed petitions to have Justice Mwilu kicked out, but in a change of heart he is now siding with her in a bid to block charges leveled by Director of Public Prosecutions Noordin Haji.
Mwilu, in her case challenging the criminal charges, claimed the Jubilee administration had hatched a plot to kick her out of office after the historic judgement that prompted President Uhuru Kenyatta and opposition leader Raila Odinga to go for a second round of voting.
According to Mwilu, her problems with the Jubilee administration were demonstrated by the petitions filed by Nyeri MP Ngunjiri Wambugu and another one filed by Derrick Malika, which were subsequent to the September 1, 2017, decision.
Another plot, she explained, was a petition by Mr Kamotho who on October 24, 2017, asked Parliament to kick out Chief Justice Maraga and Mwilu. Mwilu also quoted President Uhuru Kenyatta's statement that "we would revisit the Judiciary". An angry President Kenyatta had at the time mocked the Supreme Court judges as wakora (thugs) and warned that his Government would revisit that decision after his re-election.
"Taken in their totality together with the frivolity of the charges now leveled against me, it is clear that the impugned criminal proceedings have been commenced with an ulterior motive and are malicious," she claimed. Kamotho now wants High Court judges Hellen Omondi, Mumbi Ngugi, Chacha Mwita, William Musyoka and Francis Tuiyot to allow the DCJ's case.
The lawyer claimed the criminal charges by Mr Haji against Mwilu were based on fictitious laws, saying there was nowhere in the Kenyan law that required the DPP to charge a person for not remitting stamp duty.
"The petitioner holds in public trust the critical office of the deputy head of the Judiciary, hence it is important that unlawful charges be dismissed at the earliest stage to ensure that the dignity, authority and operations of the Judiciary remain steadfast," Kamotho's application reads.
But Haji, through Senior Assistant DPP Dorcas Oduor and Attorney General Kihara Kariuki, who was represented by lawyer Immanuel Mbita, opposed the application, arguing that the petitioner had not shown any interest in the case.
Do you think Mwilu should be happy or careful about this new friend?