The Mt Kenya region finds itself badly exposed without a clear successor in the political leadership as President Uhuru Kenyatta's rule enters its last years. There has never been a time when there was such a glaring lack of a potential heavyweight in the region since independence in 1963.
In fact, things have worked meticulously for Mt Kenya during past transitions—from the old order of first President Jomo Kenyatta to the point where the whole region recognised Mwai Kibaki as its most senior leader despite a huge pool of ambitious politicians.
Despite the early challenges and ambitions of such powerful Cabinet colleagues such as former Attorney General Charles Njonjo, Kibaki had remained the titular Mt Kenya leader until the return of multiparty elections in 1992, when he was given the scare of his life by Kenneth Matiba. At those elections, Kibaki was third behind winner Moi and Matiba and his Democratic Party, outpaced by Matiba by almost 400,000 votes, would manage to win just about 20 of Kenya's 188 constituencies then.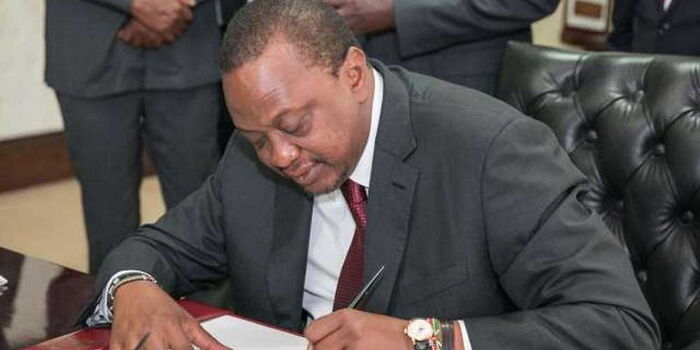 It would take another five years for Matiba to fade off the scene through a combination of personal misfortune and political hard tackles by the establishment and for Kibaki to re-establish himself as the communal political heavyweight, eventually clinching the presidency in 2002. The retired President would remain the regional kingpin until 2009 when in the dying years of the presidency, former Cabinet minister John Michuki, known for his outspoken stance, publicly made it clear that the now President Uhuru Kenyatta was best suited to be the incoming community leader, giving him a clear head-start over perceived rivals.
Kibaki also helped Uhuru's ascendancy after he endorsed him for the deputy prime minister's slot in the negotiated Grand Coalition Government and later appointed him Finance Minister, a position where he served briefly before the International Criminal Court indictment left him only with the negotiated position. What is now worrying many observers is that in the last four years to the end of the Uhuru presidency, there seems to be no clear leader from the Mt Kenya to pick up the baton.
It is such fears that have prompted some leaders such as Murang'a Senator Irungu Kang'ata to advise the local leadership to strategise for the community's political future. Mr Kang'ata has been a lone voice pushing for this cause in the recent past, but his attempt to bring this discussion to a retreat of 80 Mt Kenya legislators last week in Naivasha was shot down and shelved. The second term legislator had also wanted the retreat to discuss the fate of Uhuru's political career, arguing that the President was too young to retire at 61 in 2022.
It is an argument that had been advanced previously by Jubilee Party Vice Chairman and key Uhuru confidant David Murathe and recently at the burial of Gikuyu music legend Joseph Kamaru by nominated MP Maina Kamanda. But there has been silent opposition, especially from politicians seen as hard-line supporters of Deputy President William Ruto on broaching of this subject. "Discussing what happens at the end of President Uhuru Kenyatta's term is akin to a newly hired employee booking an appointment with Head of HR to discuss his pension payment plan on his first day of reporting to work," said Gatundu South MP Moses Kuria. "For heaven's sake, can we do some work." Mr Kuria said in a recent television discussion, where Kang'ata also participated, that the Moi and Kibaki succession were not discussed in public and that there was no reason the Uhuru succession should. Kuria said Kang'ata was out of sync with others in Naivasha, but the latter countered that, saying: "I am doing this for obvious reasons that Mt Kenya must have a kingpin in 2022".
South Imenti MP Kathuri Murungi concurs with Kang'ata, saying the region cannot manage to be without a helmsman when Nyanza has Raila, Ukambani has Kalonzo (Musyoka), Western has Musalia Mudavadi and Moses Wetang'ula and Rift Valley the Deputy President. "A pointman is good because they offer political direction and you can see how easy it was for Uhuru to succeed Kibaki because his backyard was long secured, giving him a clear head-start," said Kathuri.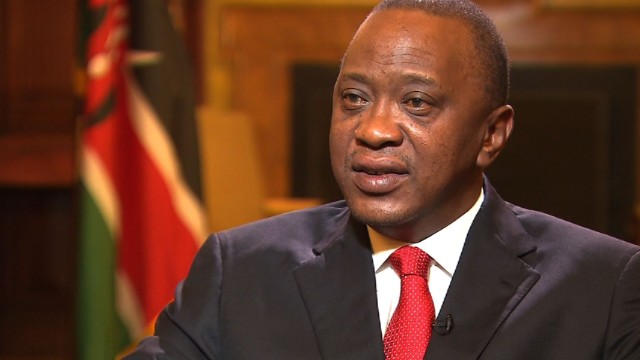 Insinuations There has already been insinuations from Mt Kenya East that 2022 would be the time for Central to pay them a political debt. "We are under instruction by our people not to accept anything less than Deputy President's position," said Mr Murungi. On whether the plan is still on for Ruto to succeed Uhuru, Kang'ata said: "Yes, 100 per cent. However, there are conversations to see if doing so translates to getting a person from the region as his deputy." Others on record opposing the broaching of this subject include Meru Governor Kiraitu Murungi, a senior politician in the region. At a dinner Mr Kiraitu hosted at his Nkubu town home in Meru for the Deputy President during the latter's visit in the first weekend of August, the Meru governor is said to have shocked his pro-establishment Central Kenya circles when he seemed to suggest there could not be any deviations on the political pacts prior to the last elections. "We met in Kasarani (Moi International Sports Centre) at the start of this marriage (UhuRuto) and it was agreed that it will be 20 years – 10 for Uhuru and 10 for Ruto," Kiraitu reportedly told the dinner. "We want to be told where we made a departure from this commitment."