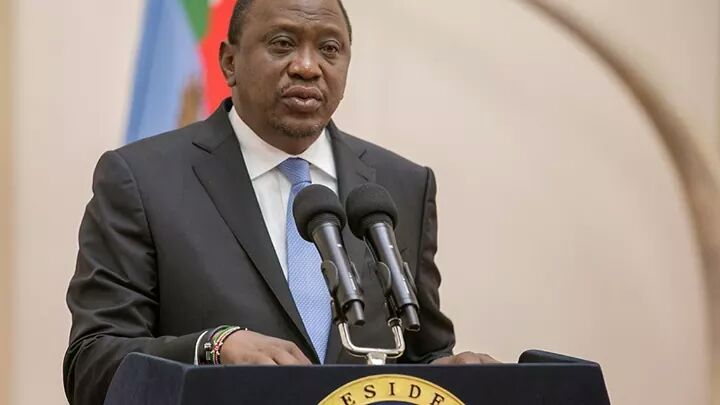 President Uhuru Kenyatta on Thursday broke silence regarding the ongoing debate about his successor in 2022 stating that he would be actively involved in choosing who will take over from him. Speaking during his visits to Mt. Kenya region (Nyeri), Kenyatta said that Kenyans would be shocked, as his silence on the ongoing debate should not be treated as a weakness. He added that leaders should focus more on development projects and delivering their promises to voters instead of engaging in 2022 politics.
President Uhuru Kenyatta yesterday told off those thinking his influence will fade, saying they will be in for a 'rude shock' as he will have strong influence on the 2022 polls. pic.twitter.com/GWtRNz53US

— Thika Town Today – 3T (@ThikaTowntoday) November 2, 2018
"They think because Uhuru is going home in 2022, he will not have a word on what will happen. I am telling them when the right time comes, I will have something to say. Some think I have kept quiet because I am not capable of talking politics. I am still a politician.
"They will be shocked when that time comes, but for now I want to concentrate on delivering my pledges to Kenyans" the President affirmed.
The Head of State added,"When the right time comes, I will tell people that leaders who spent most of their time dwelling on baseless talk should go home. They don't deserve any leadership position. That is why I am appealing to leaders, both at the national and local levels, to stop useless politics and concentrate on nation-building."
Kenyatta also lashed out at leaders who have been engaging in early politics stating that they has misplaced priorities.
"We need to put the needs of Kenyans first and know how we can improve their lives. We will know about tomorrow when we get there," the President said.