Its an extremely controversial life for celebrities out their who give us shocking revelations everyday we wake up after obtaining their fame.
Almost competing in scandals is Vera Sidika and Otile relationship as well Wema Sepetu and Diamond ended relationships that have got fans glued to gossip and their social sites.
Currently Tanzanian video vixen-cum-singer Hamisa Mobetto has hinted that Diamond Platnumz was a source of bad luck in her life for the period they dated.
The Madam Hero hitmaker said that she never used to land huge opportunities while dating an unnamed person, presumably Diamond.
"Unajua sasa hivi ninapata madili mengi hadi mimi mwenyewe nashangaa baraka zote hizi zilikuwa wapi tangu mwanzo mbona nilikuwa sipati. Yaani utadhani nilikuwa na mtu ambaye alikuwa ananipa gundu lakini sasa baada ya kumkwepa ndiyo gundu limenitoka" Hamisa said in a recent interview.
Translated to English, 'Right now am getting very many endorsements that am now wondering where all this blessings were at the start when i wasn't getting any. Meaning you would think i was in the company of someone giving me bad luck but now after escaping from them the curse is gone.'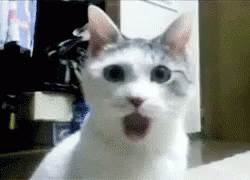 Hamisa, who once confessed that she wouldn't mind becoming Diamond's second wife, broke up with the singer over accusations that she tried to use witchcraft to lure him into marriage.
Since their break up, the mother of two has been bagging lucrative endorsement deals from various corporates in Tanzania, as well as making various club appearances including a recent one at Safari club in Houston, Texas.
Hamisa conceived Diamond's baby way before Diamond broke with Zari Hassan, a South African based tycoon. The affair between Diamond and Hamisa resulted in a child when he was producing the song "Salome," during this time it so happened that Zari was out in South Africa for her regular business duties.
Constant cheating is top in the list of the reasons why Zari walked out of the relationship with two of Diamond's children with whom she now stays in South Africa. Hamisa Mobetto has gained enormous fame on her modeling and vixen roles.
Do you believe Hamisa's new allegations?