There is a reason why they say Respect the Dead. The former Nairobi Clerk John Gakuo scenario is interesting. Mans was involved in a Cemetery Land Scam worth ksh. 283 million. He was sent to 3 years in Jail. Now he has passed on. Just imagine if he had no land to be buried.Former Nairobi Town Clerk John Gakuo has died in a Nairobi hospital.?‍♂️?‍♂️
May the good lord rest him in peace
Gakuo's lawyer Asa Nyakundi confirmed the death and said his body had been moved to the mortuary.
The former town clerk had asked in an application to be released on bail but was rejected by Justice John Onyiego but his appeal was coming up on Wednesday.
Gakuo, 68, had cited his age and ill health as the main reasons in the application to be released from jail.
In MAY  2018 the anti-corruption court in Nairobi  jailed former Local Government Permanent Secretary Sammy Kirui and former Nairobi Town Clerk John Gakuo for three years after finding them guilty of abuse of office and breach of procurement laws, respectively.In his judgment, Chief Magistrate Douglas Ogot directed the two to pay an additional fine of Sh1 million each for their dubious roles in the purchase of the rocky land in Mavoko, Machakos County.
The magistrate ruled that they were persons of authority and ought to have stopped the illegal acts buy the did not.
The court also found former Legal Affair Secretary to defunct Nairobi City Council Mary Ngethe and the then tender committee chairman Alexander Musee guilty of complicity in the scam and handed the a sentence of three years each.
Ngethe in addition was to pay a fine of Sh52 million failure to which she will serve another year in prison while Musee was ordered to pay a fine sh32 million or serve a year in jail.
The two served on the defunct council's tender evaluation committee and were found guilty of giving a misleading report purporting that the committee had agreed to buy the controversial 120-acre plot.
The court said they ought to have stopped the payment of Sh283,200,000 to Naen Rech Ltd, who received the money for the irregular purchase.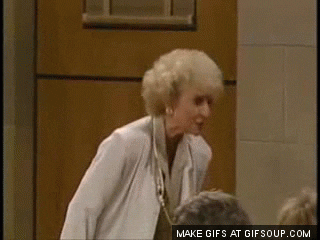 The court found that both were beneficiaries and conferred a benefit to other persons in the scam.
They were found to have received substantial financial benefits towards the procurement of the land whose price was far above the prevailing market rates.
The land was intended to replace the already full Lang'ata cemetery although it was found unsuitable for use as a burial site.
LOOTING PUBLIC money doesn't make you a god or special in the eyes of angels of death. Those looting you can do so. Utakufa tu. And leave all the loot here! During his time, John Gakuo was feared, wealthy and had no apologies for it. I have no emotions left for thieves.

— Lord Abraham Mutai (@ItsMutai) October 30, 2018
The court said that the prosecution had proved the case against all of them.
"All the accused persons were person in authority and they acted passively, allowing corruption to take place," the magistrate said.
He said that the law gave them powers to stop payment at any stage but they chose to ignore.