Senator Moses Wetangula has cried out to the justice system on behalf of Obado lamenting that the bail terms offered by Justice Lessit are unfair and unjust.He took to twitter today a comment that revealed he finds Obado's jail terms amounting to house arrest."Its unfair and unjust to give with the right hand and take away with the left!!," he said.
Justice Lessit must reconsider the bond/bail terms imposed on Governor Obado. Its unfair and unjust to give with the right hand and take away with the left!! It amounts to "house imprisonment" The court can always vary bail terms or suspend the bond upon breach.

— Sen.Moses Wetang'ula (@Wetangulam) October 26, 2018
Its shocking that the respected politician would back the man that Kenya is annoyed with for the cold murder of Sharon making most people wonder if he holds something against women after the humiliating experience with wife in the past.
A while back Bungoma Senator Moses Wetangula  reported to the police that he had been assaulted by his wife after accusing her of infidelity.The Senator claimed that his wife, Ann Wetang'ula, became furious and pounced on him after he accused her of cheating, on the night of February 18 at their residence in Karen.
The senator is reported to have sustained injuries leading to small swelling on the left side of his scalp, soft tissue injuries on the chest, wrist, elbow and ankle which appeared to have been caused by a blunt object.
On the other hand, Ms Wetangula also alleged to have sustained injuries in the head, chest, legs and hand from the assault.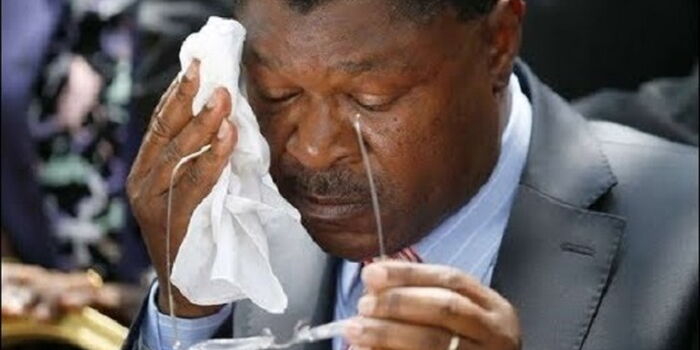 Migori Governor Okoth Obado was arrested over the gruesome murder of his pregnant girlfriend Rongo University student Sharon Otieno who was 26 years old but was freed on Sh 5 million bail after more than a month in custody. This saw his movements tightly regulated by the court, which also slapped him with a gag order prohibiting him from mentioning Sharon's name.
The county chief, however, spent another night in remand as he was unable to process his bail terms. His lawyer said they were unable to handle it before close of business. Lady Justice Jessie Lessit's decision meant the governor will be restricted to his Migori backyard, with the risk of being sent back to detention if he violates an order not to travel outside a 20-kilometre radius of his home.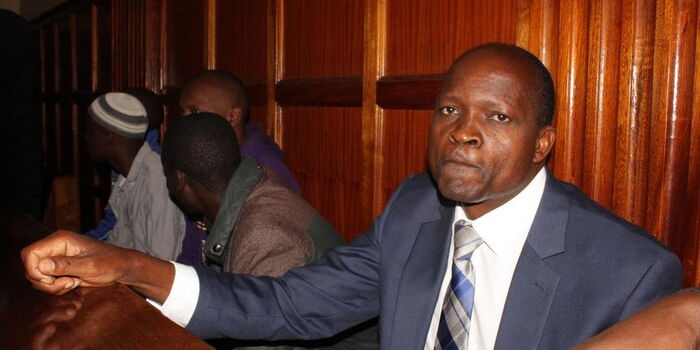 "The court will be at liberty to cancel his bail terms if it is notified that the accused person has breached any of the conditions imposed," ruled Justice Lessit.
Five other suspects including Mr Obado's personal assistant Michael Oyamo, bodyguard Elvis Omondi and a clerk in the county Caspal Obiero were also arrested over the gruesome murder that Nation journalist Barack Oduor escaped by a whisker.
Whereas the governor was lucky to be released pending trial, his co-accused were denied bail.
Do you think it was wise for the senator to publicly air out his opinion about his support of Obado?