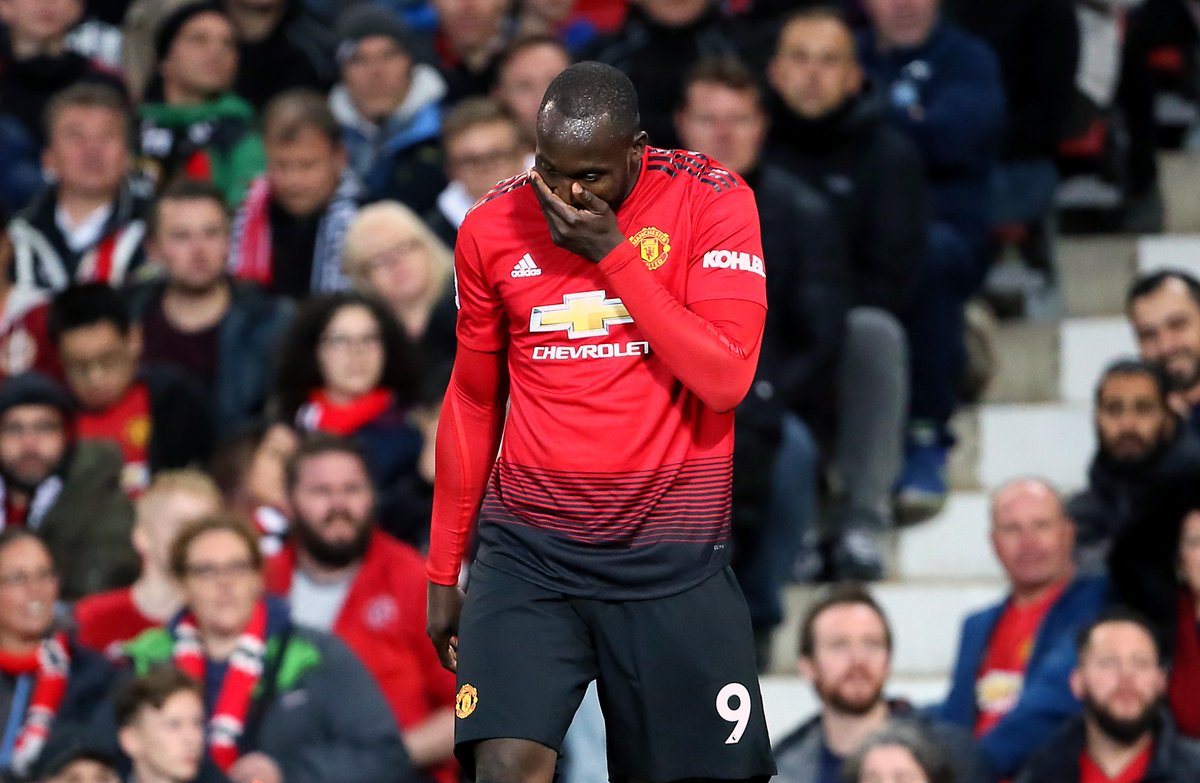 Is it that he is not a good player or that he still hasn't got his head straight? Romelu Lukaku has struggled to find form this season under Jose Mourinho. Lukaku is without a goal in eight Manchester United games, with the 25-year-old being heavily scrutinised in recent weeks.
Mourinho has praised Lukaku's effort, however, the Special One admitted his star striker is out of form. And Sharpe has slammed Lukaku, claiming the Belgium hitman has the worst touch he's ever seen, adding Mourinho must rest him.
"I've never seen a centre forward with such a bad touch," he said. "If your centre forward can't hold the ball up, it makes it a very hard game. He's saying he's played a lot of football at the World Cup and since and that he's feeling it. I think the best thing would be to give him a rest. Send him off on holiday for a couple of weeks."
Lukaku on the pitch tonighthttps://t.co/6WFrypaPYq

— DSN (@DigvijayNirwan) October 23, 2018
Speaking after United's 1-0 defeat against Juventus on Tuesday night, Mourinho said of Lukaku: "No criticism at all
"But I have to agree his moment is not sweet.
"A complete understanding that the player is a fantastic professional that wants to give everything.
"Not just with the goals he is not scoring but also in his confidence, in his movement, his touch. He is not linking the game well with the team.
"But he is our striker and he a is a good striker we believe in.
How can you say this is LUKAKU 😭😭😭😭😭 pic.twitter.com/pX2Hji03bM

— Lord Scummander Rtd. (@zhurg_) October 25, 2018
"Could I play [Marcus] Rashford there? But then I don't have a winger as in this moment we have a difficult situation.
"Romelu is a hard-working guy and a good professional. One day the goals will arrive and the confidence will be back."
Romelu Lukaku has suggested that things are yet to click for him at Manchester United.
The 25-year-old, a £75million arrival from Everton last summer, made the admission ahead of Tuesday night's Champions League clash with Juventus.
Errr-time I think about Lukaku miss firing pic.twitter.com/QuhpEAHvJY

— ♻ (@lTODO_) October 25, 2018
Lukaku has scored four in 12 games this season, compared to 11 in 12 last term. Should he fail to hit the net against the Italians it will be his longest barren run for the club.
When asked why he finds it easier to score for his national team, Lukaku said: 'I don't know. With Belgium I've been playing for 10 years, since I was 16. Players know me much more.'