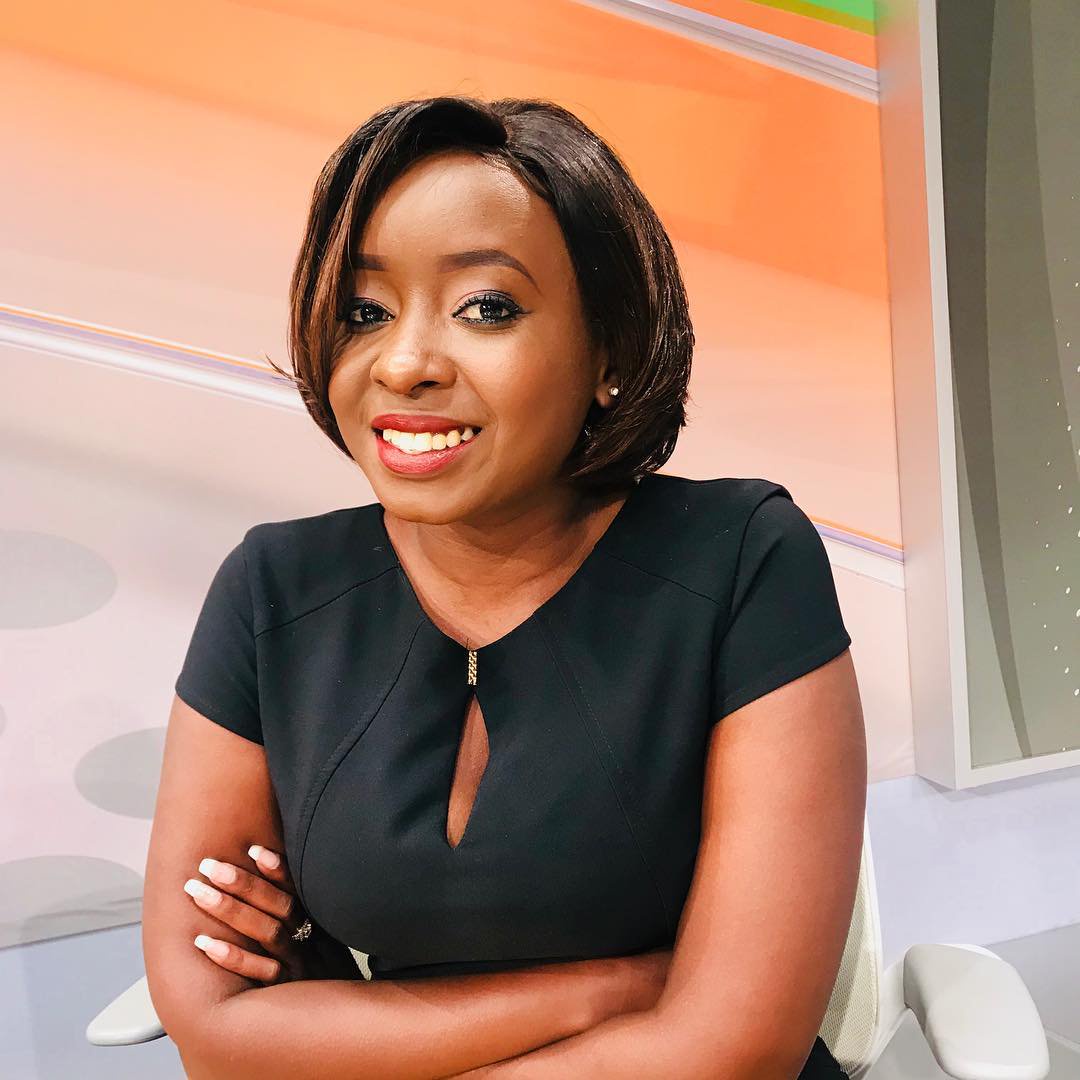 The prosecution, through State Counsel Catherine Mwaniki  used Jacque Maribe's celebrity status and popularity as key ground to have her denied bail.
The prosecution argued that if Ms Maribe is freed on bail and return to work, her presence on the screen would intimidate witnesses lined up to testify against her in the Monica Kimani murder case.
According to the prosecutor, some of the witnesses they are relying on are ordinary citizens who will view Maribe as one of the "high people in society who could intimidate."
"We are not saying that the accused should be sacked or leave employment. We are talking about her role in the media vis-a-vis the likelihood of intimidation," said Ms. Mwaniki.
But judge James Wakiaga, saying he doesn't know what exactly Maribe does, asked the State prosecutor to elaborate what "roles" Maribe plays in the media, and how they would cause intimidation, adding that he does not watch TV.
"Just elaborate so that I understand. I don't know what she does because like I told you last time, I don't clearly watch news. But I have been told she reads news and interviews people," added the judge.
Happening Now: Monica Kimani murder case

Joseph Irungu alias 'Jowie', Jacque Maribe in court for their bail hearing

The two are before Justice James Wakiaga pic.twitter.com/q0nx15gdR7

— Citizen TV Kenya (@citizentvkenya) October 24, 2018
"I don't know what you are saying. Just be blunt. Are you saying that if I release her on bail I should also set a clause that she does not read news?" posed the judge.
To which the prosecutor replied: "Yes your lordship. We are saying she does not have to be in the forefront. On a serious note your lordship some of these witnesses will view her as one of the high people in society who could intimidate."
In a response that would leave the courtroom bursting with laughter, Justice Wakiaga posed: "This is something I am struggling with. You are saying if she reads news, witnesses will say, 'a murderer is reading news, I am not supposed to testify.'"
Clearly determined to push her point across and convince the judge that Maribe's release would jeopardize the case, the prosecutor asked the court to set a condition that she does not appear on TV if released.
The judge, however, responded by saying: "That is for her employer to say. Have they said in the letter that I can allow her to be a sweeper?"
Citizen TV journalist Jacque Maribe and her fiancé Joseph Irungu take plea afresh to include other suspects not before court in the Monica Kimani murder case pic.twitter.com/KReCliyCep

— Citizen TV Kenya (@citizentvkenya) October 24, 2018
"Assuming that I am persuaded and say she does not read news and her employer fires her since perhaps reading news was her major job, won't I be taking away her employment…? Then have we helped her?" added the judge
To bring the back-and-forth to a close the judge assured that he would look into the matter and see whether Maribe's nature of job would influence ongoing investigations.
The ruling on the bail application will be delivered on Tuesday, October 30.