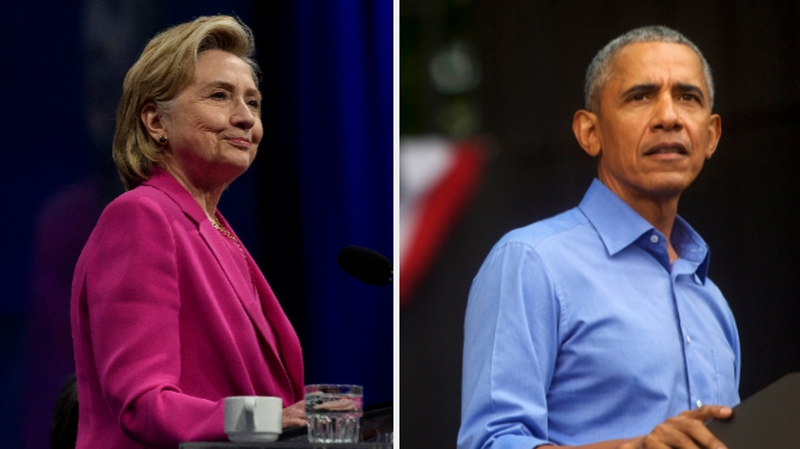 Explosive devices were sent to former President Barack Obama and former Secretary of State Hillary Clinton, as well as to CNN's offices in New York, sparking an intense investigation on Wednesday into whether a bomber is going after targets that have often been the subject of right-wing ire.
A law enforcement official said the three devices were similar to one found Monday at the home of George Soros, the billionaire philanthropist and liberal donor.
None of the devices harmed anyone. Law enforcement officials said they were investigating whether all the devices were sent by the same person or persons.
Mrs. Clinton, Mr. Obama, Mr. Soros and CNN have all figured prominently in conservative political attacks — many of which have been led by President Trump. He has often referred to major news organizations as "the enemy of the people," and has had a particular animus for CNN.
The device sent to CNN was contained in a manila envelope addressed to John Brennan, who was the C.I.A. director in the Obama administration and is a harsh critic of Mr. Trump. The president revoked Mr. Brennan's security clearance in what was seen as an act of retribution.
The return address bore the name of Debbie Wasserman Schultz, a Florida congresswoman and a former Democratic National Committee chairwoman, according to a person who saw a photograph of the envelope. The device sent to Mr. Soros was contained in a similar envelope also with a printed return address label with her name.
Explosive devices addressed to Hillary Clinton's home, Barack Obama's home intercepted; investigators working to determine whether devices addressed to Clinton, Obama are connected to pipe bomb found in mailbox of George Soros. https://t.co/U4rVcvGxWW pic.twitter.com/VgC5re0Exg

— ABC News (@ABC) October 24, 2018
In a statement, the White House condemned "the attempted violent attacks."
"These terrorizing acts are despicable, and anyone responsible will be held accountable to the fullest extent of the law," the statement said. "The United States Secret Service and other law enforcement agencies are investigating and will take all appropriate actions to protect anyone threatened by these cowards."
Mrs. Clinton referred to the attempted bombing in an address to a crowd of about 200 Democratic donors in Florida on Wednesday.