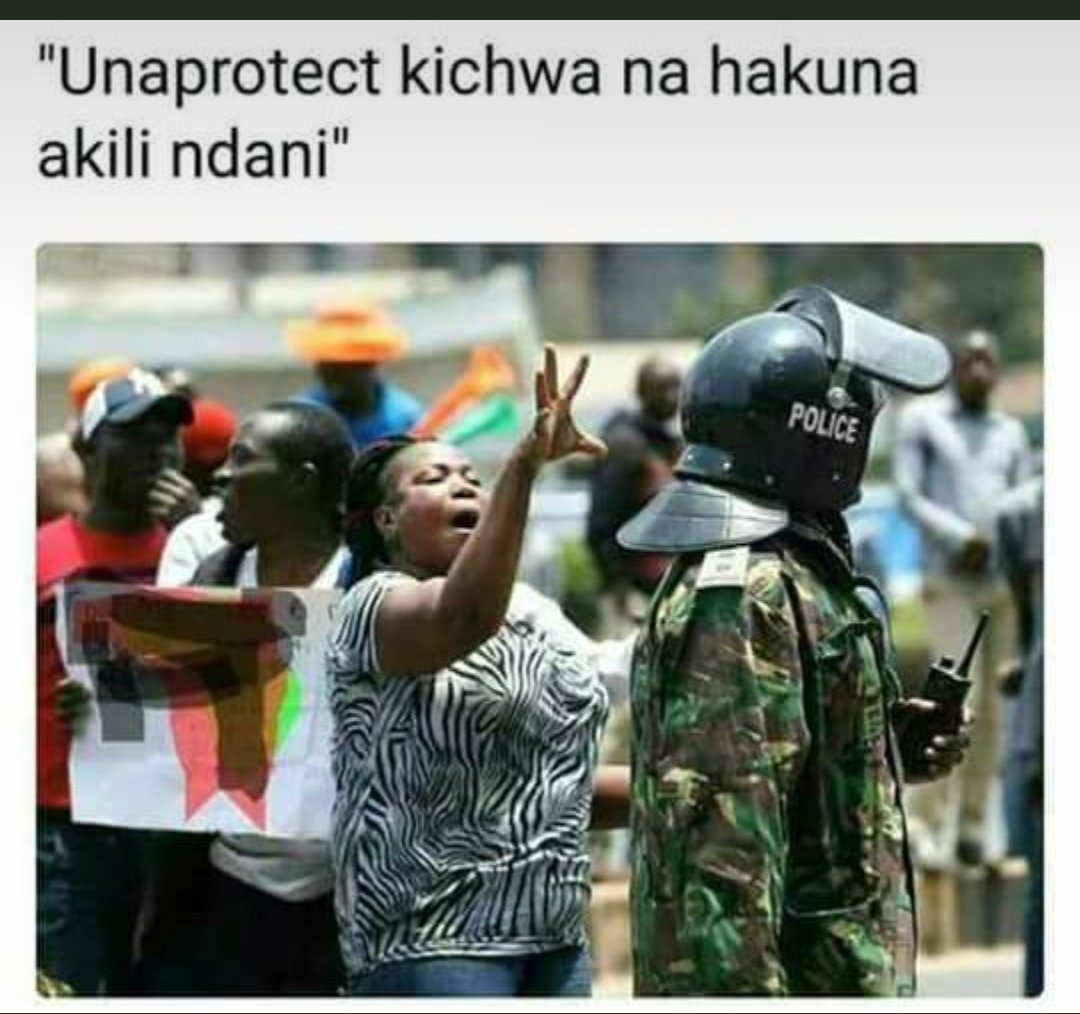 Loyal Kenyans are celebrating the youth's talent on twitter under the hashtag #TalantaNaKOTLoyals. This has seen plenty of talents pictures and video uploaded for appreciation and encouragement.
One fellow decided to reminisce Kenyan youth and police moments by tweeting a video that hilariously shows a young man having better talent than the police to lash on citizens with fimbo. He is seen creeping out of the blues only to land on the officer's back, the police was also hitting rioters
Haki Kenyans will kill me one day with laughter, how on earth did that guy think of taking such an act?….Fimbo edition?#KenyansGotTalent#TalantaNaKOTLoyals pic.twitter.com/JyZRMRzTwS

— Count Olaf (@Olaf_Ke) October 24, 2018
It's remarkable how much of a productivity kicker an organization gets from top talent. A recent study of more than 600,000 researchers, entertainers, politicians, and athletes found that high performers are 400 percent more productive than average ones.
Studies of businesses not only show similar results but also reveal that the gap rises with a job's complexity. In highly complex occupations,the information and interaction-intensive work of managers, software developers, and the like—high performers are an astounding 800 percent more productive
So many talents that fellow youths should embrace. Painting
Drawing
Photography
Modelling
Singing
Poetry
Fashion
Food industry e.g baking.
List is endless.
Why are we concentrating on white collar jobs while our talents can pay bills??! #TalantaNaKOTLoyals

— Jaz (@Its_Jaz_ke) October 24, 2018
For 40 years, Tarpo Industries has been involved in providing temporary and semi-permanent shelter solutions for local and international clients.They employ about 90 people across various functions of their business. In a 101 iterview about the Workforce Institute, Mel Kleiman, a leading consultant on strategies for hiring revealed talent as their focus.
"Our senior management team is made up of six people, and only two of them have academic degrees! In my 10 years of recruiting experience, I've found that Form Four-level arithmetic is good, but applying it in the work environment can be a big challenge. Of course, good knowledge of English is also key, especially when an employee is required to interact with clients," he said.
"Our 'shopping list' would include high personal values, right cultural fit, relevant work experience and technical knowledge – in that order. We use a system that measures someone's character, mental ability and opinions to gauge their true personality. A winning team must be loyal, trustworthy and have long-term commitment to our ideals. We're not interested in academic qualifications, unless they're vocational or applied."
@mark_artista Appreciatiom tweet ??#TalantaNaKOTLoyals pic.twitter.com/oC2cjXsR5Z

— Franje ☯️ (@Oaksupreme) October 24, 2018
Talent is a real deal but can it it be considered as a pure education alternative or should it be complementary?