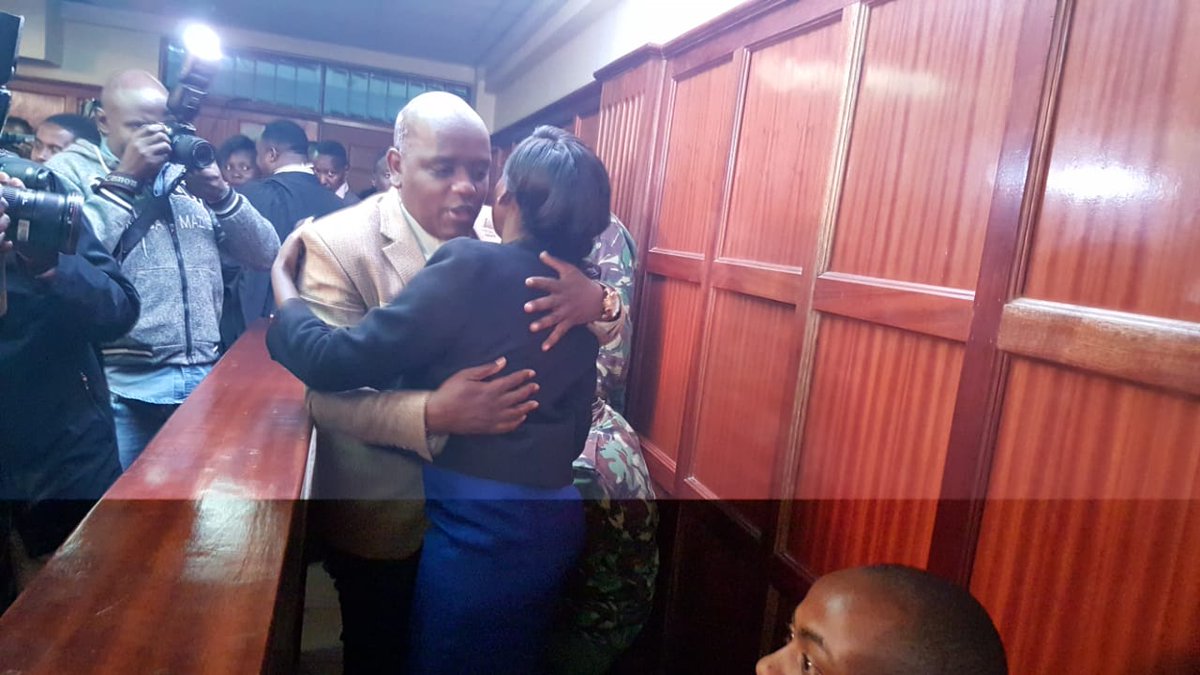 From penning emotional love poems for Jacque Maribe to attending her court proceedings, Denis Itumbi has portrayed himself as a desperate and opportunistic person who is taking advantage of Jacque's current predicament to win her heart again.
On Wednesday, the State House Director of digital and diaspora communications woke up with another 'emotional' poem for the embattled Citizen TV journalist where he told her her that he wished he had an eraser to delete the moments that she is facing today.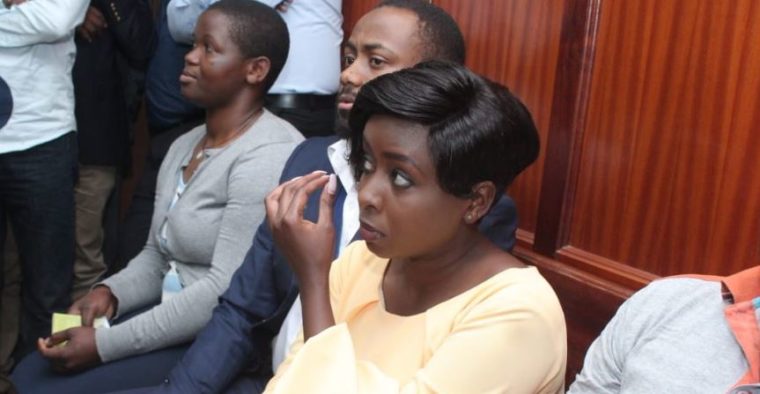 "I can only pen a little poem, written through a keyboard, but composed from the depth of a soul that has always connected to your heart." reads part of Itumbi's emotionless poem.
He goes ahead to talk about moving time to tomorrow, a tomorrow where he perhaps sees Jacque in his arms again. We both know that Jacque has a poor test of men, Itumbi being one of them but that does not mean that Itumbi should exploit her weakness.
Dennis Itumbi is so desperate can the guy just find another girl and stop taking advantage of Jacque Maribe arrest to get back with her.

— MWAMUDZ ?? (@MwamudzHK) October 24, 2018
If Maribe dint give Deno "chapati" then sijui nini alimukirogea…… ??

— Moss (@Moss47777706) October 24, 2018
Itumbi was in court again on Wednesday as Jacque and her boyfriend arrived to hear a determination on their bail application. The idiot still went ahead and hugged Jacque in front of Jowie.
A man must accept when he is beaten. And in this case Jowie just looked on, knowing that there is nothing he could do as his girlfriend slipped away.
In Monica's case, Itumbi and other media personalties have tried to set the agenda that Maribe is innocent and should not be punished for the sins committed by her boyfriend. Is there something that Itumbi knows but is not telling.
If I commit a crime and my ex's decide to come during the hearings the way ex's wa Jacque Maribe wanakuja, aki the hearings will be held in Uhuru Park manake Milimani court will be full hadi hapo Railways club. Wako wengi lols

— Rtd Captain Kale (@kale_vincent) October 24, 2018
Or is he just another idiot who is still in love with a woman who dumped him and moved on. There's a difference between moving on and letting go. In the case of Itumbi, he hasn't let go Maribe, neither has he moved on.
Looking at his pictures without photoshop, Itumbi is an old balded headed man who is running out of time to settle down. He should accept that Maribe is out of his league and settle down with another woman.
But labda, Maribe alikalia huyu jamaa chapati. Otherwise why is he embarrassing himself with adolescent love poems?
A man with his status should have women, falling on their feet for him but he is trying to woo a murder suspect.
They say love is blind, but Itumbi is blindly in love.