AFC Leopards have consoled their Kenya Premier League pains and sufferings by claiming the Shield Bronze medal. AFC thrashed Ulinzi 5-4 in the post match penalties shots to claim the victory.
This is a relief to the AFC Leopards fans who were tired of the dismal performance recorded by the team in the just concluded Kenya Premier League. AFC Leopards failed to click in a number of matches in the KPL last season.
The game was forced into penalties after a 1-1 draw in regulation time and AFC keeper Ezekiel Owade proved to be the match winner saving from Abdallah Hamisi in sudden death to hand Ingwe a consolation after a trouble-filled season.
With the bronze AFC went home with Sh750,000 while fourth place finishers Ulinzi clinched Sh500,000.
Eugene Mukangula had put Ingwe back level with a goal in the final 10 minutes after former AFC midfielder Bernard Ongoma put Ulinzi ahead with a controversial 72nd minute penalty.
In the shoot-out, Ezekiel Odera scored AFC's first before his keeper Owade saved from Daniel Waweru who had chosen to go straight through the middle.
However, Isaac Oduro failed to maximize on the advantage seeing his penalty saved by James Saruni. From then, Mukangula, Salim Abdallah and Victor Majid scored for AFC while Ongoma, George Omondi, Oliver Rutto and Enosh Ochieng scored for Ulinzi to tie the scores at 4-4 after the first five.
It went to sudden death and Whyvonne Isuza scored for AFC before Hamissi saw his kick saved by Owade.
The first half didn't provide much of action in the opening 45, the scorching mid-morning sun not making it easier for any of the two sides.
In the second half though, the action pumped up with AFC having the opening chance with Edward Seda first taking a shot from range while a minute later he had a header at point blank go inches over.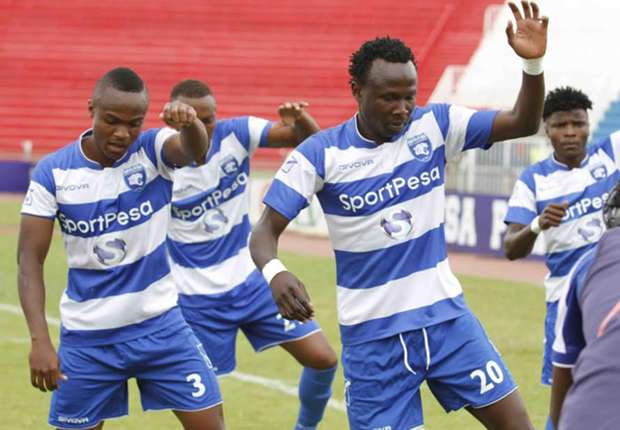 On the other end, Nandwa threatened also with a header from the edge of the box but it went inches over the bar.
The soldiers broke the deadlock in the 72nd minute from a controversial penalty after Nandwa was brought down inside the box by Oduro who seemed to have won the ball in a 50-50 challenge.
But Ingwe equalized less than 10 minutes later when Mukangula struck a low shot from the edge of the box, going through a forest of legs before landing in the bottom left of Saruni's goal.