Catalan daily Mundo Deportivo reckon the Argentine superstar has a special clause in his contract that permits an early departure.
It's suggested Messi would not be able to join another elite side.
However, a move back to Argentina and a reunion with Newell's Old Boys is permitted.
If the clause isn't activated, his contract will expire in 2021.
Barcelona are also keen to extend his lengthy association with the club until at least 2022 with the option for another year.
Barca chiefs are currently working on a new deal for the five-time Ballon d'Or winner and are willing to offer him a contract until 2023 if Messi is keen on staying longer.
But they could end up losing their prized asset if Messi opts for a quieter life in his homeland.
Barca currently sit second in La Liga behind Sevilla.
Messi has been firing on all cylinders but – despite struggling for regular match action – Ousmane Dembele has faced criticism for his mixed form.
Luis Suarez, meanwhile, has scored just two in nine games.
Asked by a viewer on whether he thought France international Dembele should be playing more, Spanish football expert Alejandro Moreno said: "It becomes even more frustrating when Barcelona aren't getting results and you're not getting a whole lot a performance from [Philippe] Coutinho.
"It's frustrating for a lot of Barcelona fans as to what is going on with Luis Suarez as well, he's not scoring with the sort of frequency that you expect from them.
"I just look at Barcelona and while we can focus what's going on up top, their issues are at the back.
"It may be frustrating not to see Dembele out there but if I was a Barcelona fan I would be more concerned as to what's going on with [Gerard] Pique, with [Samuel] Umtiti.
"The back-line, the whole defence in one-v-one situations, tracking back from midfield is not quite there yet.
"A lot of what's going on there is affecting what's going on with the front line as well."
Messi recently admitted there are problems Barca must rectify defensively.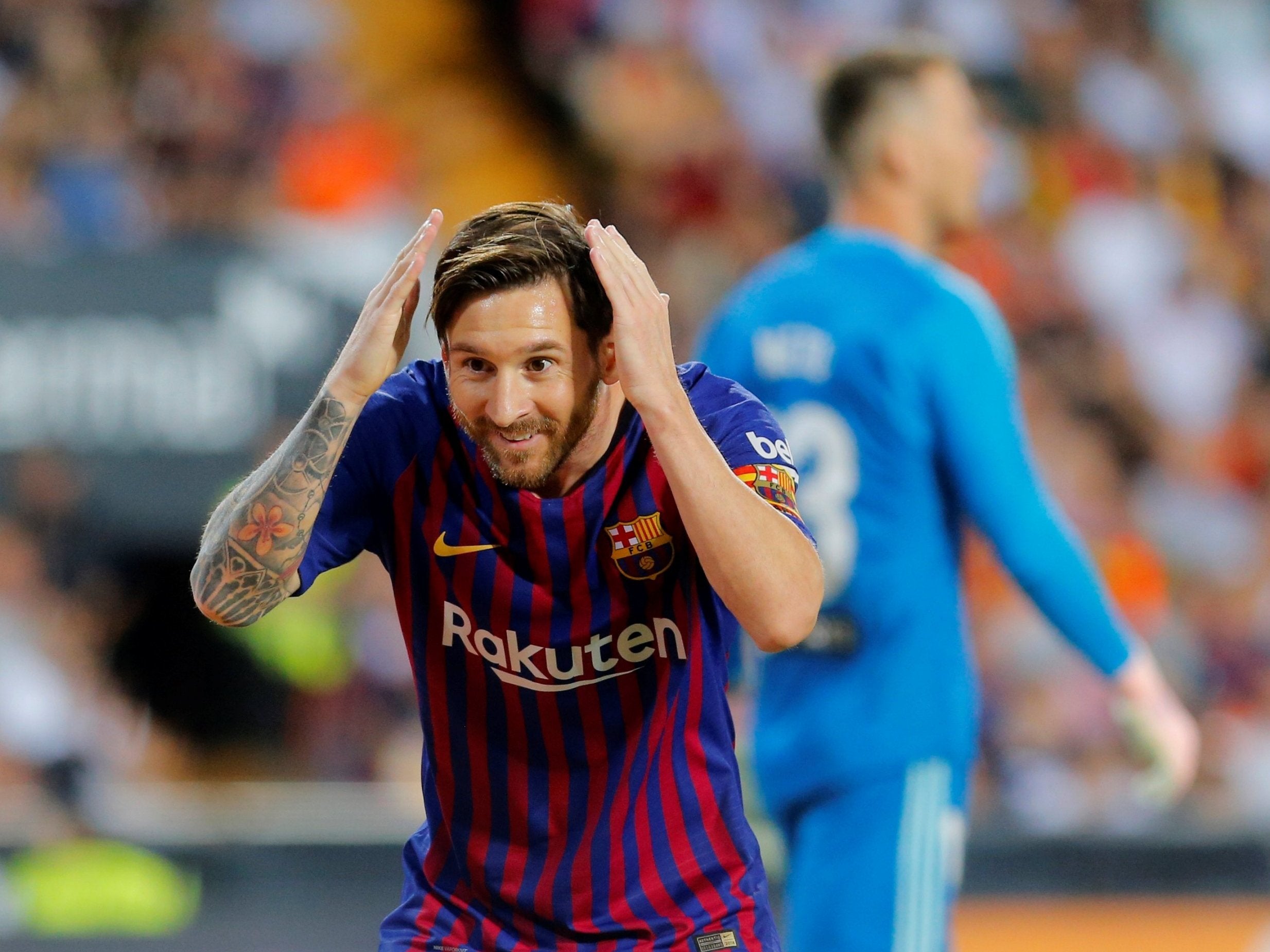 Speaking earlier this month after a clash with Athletic Bilbao, he said: "We must be stronger defensively, we have come from a year that it was tough [to score against us] and now it is taking the minimum to do it.
"It can't happen that we concede goals in every game.
"We must improve and become strong in the defensive area because that is the most important thing."