Interior Cabinet Secretary Fred Matiang'i  said the Wednesday road crash in Fort Ternan that claimed 58 lives could have been avoided.
Dr Matiang'i was speaking in Menyenya after a meeting with teachers from Borabu constituency, Nyamira County.
Dr Matiang'i admitted that his office has to do a lot more to tame the rising number of traffic fatalities attributed to carelessness.
"I am fed up and will not apologise again," he said, adding that he would crack the whip on lazy security officers.
Dr Matiang'i hinted at revisiting some of the laws governing road transport.
Warning that he would not condone laxity, the minister said road accidents have become ordinary to those charged with safety.
"We have relaxed. I will use a different approach," he said without elaborating.
Seventy two-year-old Lucas Asang'asa was behind the wheel of the ill-fated Home Boyz bus, operated by Western Cross Express Sacco.
He died while being treated a day later.
Dr Matiang'i said the time for empty promises and excuses is over.
"We have been talking and apologising for too long. This must end. We will give our best from now," the minister told the gathering.
He said alcohol and illegal issuing of driving licences could also be contributing to the carnage.
The Court of Appeal stopped the use of breathalysers by police officers a few years ago.
A three-judge bench said the law that introduced the use of the gadgets was inconsistent with the Traffic Act.
A group sued the Transport Cabinet secretary, National Transport and Safety Authority, the Inspector-General of Police, Director of Public Prosecutions and Attorney-General when the breathalyser was introduced on Kenyan roads.
The judges, however, added that there is a need to address drink-driving.
The High Court had initially ruled that the Transport minister had powers to create the law and dismissed the case.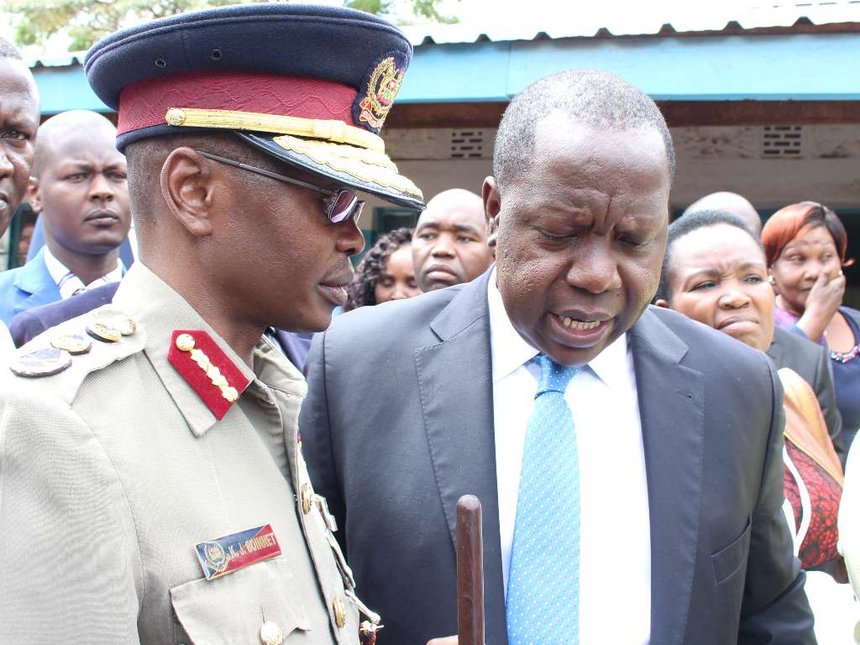 The matter then went to the Appellate Court.
The judges also said driving schools and drivers of public service vehicles would not be required to undergo mandatory vetting.
Dr Matiang'i called on transport stakeholders to support the new measures which he did not specify.
He said they would be implemented by the Interior and Transport ministries.