Harambee Stars will host Ethopia at the Moi Kasarani Stadium  on Sunday 4pm in ans AFCON  2019 Qualifier match.Both teams drew 0-0 last Wednesday in Addis Ababa. Kenyas have been urged to show up at the stadium in high numbers to support the home team.
Stadium will be locked when all the tickets will be given out. There will be a big screen outside the stadium .

— Mike Okinyi (@MikeOkinyi) October 13, 2018
Football kenya Federation (FKF)  previously announce that the entrance fee will be free,and the stadium gates will be locked once all the tickets are issued. Alsi there will be a huge screen outside the stadium that will be airing the game for those fans who would not be able to get into the stadium.
Security still remains a  nightmare FKF . It is the first time that a decision has been made to allow fans free entry to watch Harambee Stars matches a move that is likely to see many people turn up at the venue.
The attendance is likely to rival that of 1997 when enthusiastic fans filled up Kasarani to cheer Harambee Stars take on Nigeria.
The federation said it will issue a statement today on how they intend to manage security during the crunch fixture.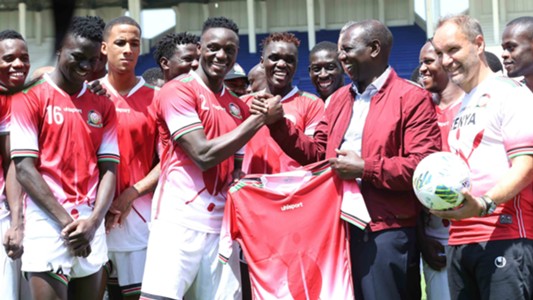 "We are discussing how best to manage security during the match and will issue a comprehensive statement to the public today," said FKF's Head of Communications Barry Otieno.
However security expert Simiyu Werunga has challenged the federation to have a workable security system in place to ensure nothing goes wrong.
"Such should in essence lay-out key areas in the stadium and then ask the police to come in and assist them," he said.
According to Werunga, the key areas that will need security tomorrow include the entrance and exits as well as public places.
"Enough policemen with the required tools should be stationed at all the exits, entrances and public places to ensure that no cars are broken into and that no property is destroyed," added Werunga.
He said the policemen will only be responsible for controlling fans inside the stadium and any action outside the pitch should be dealt with separately preferably by anti-riot police. [Gilbert Wandera]