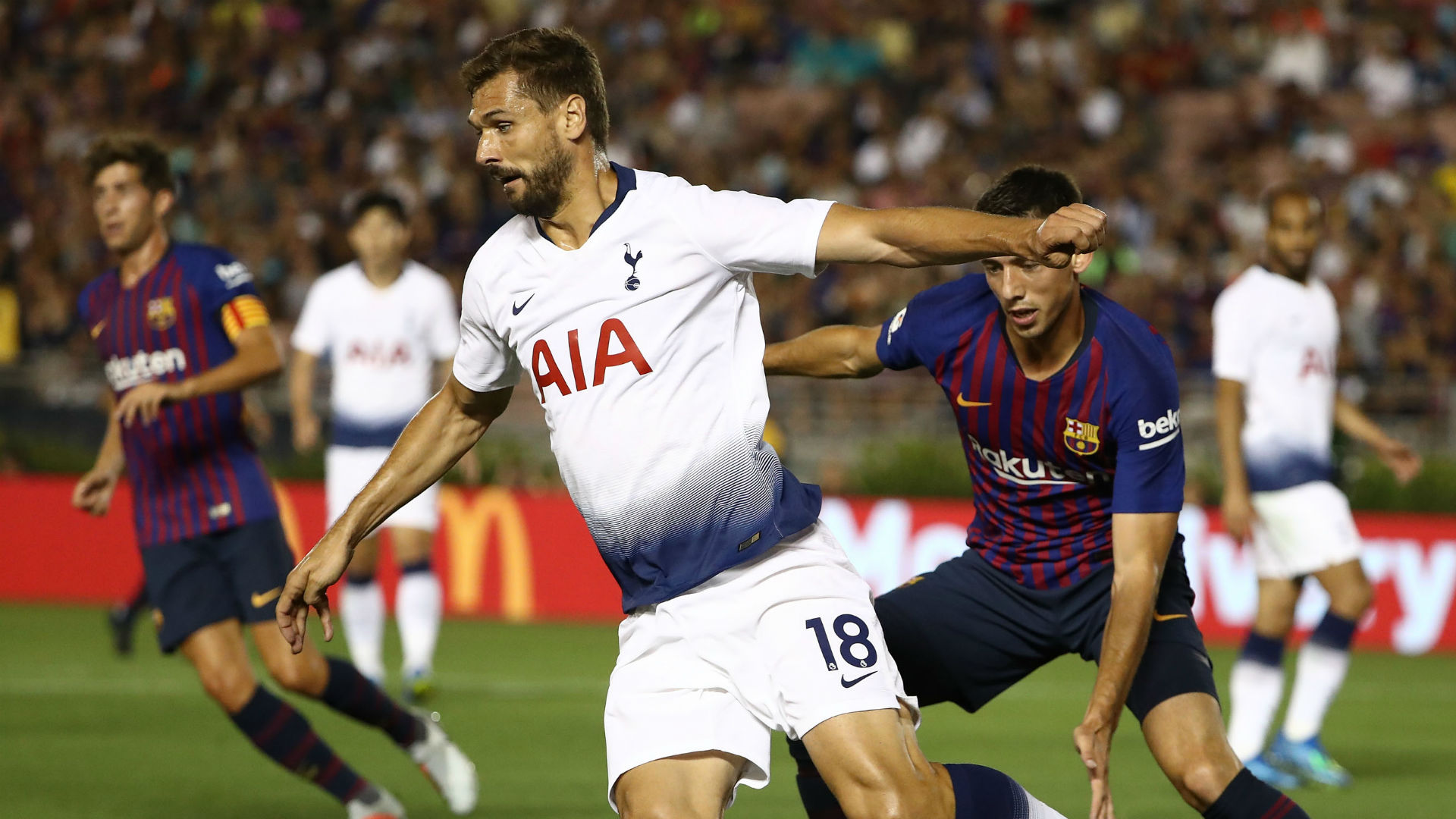 Spurs Striker Fernando Llorente has said Barcelona are the favourites to win the Champions League this season.
Llorente, who replaced goalscorer Erik Lamela in the 79th minute of the game said that it will be hard for any team to stop Barca.
He said, "If Barca play as they have against us, it will be difficult for anyone to beat them,This game was very important for us but Barca played a great game and deserved the win."
Llorente also hailed Lionel Messi, who scored twice at Wembley and received wide praise for his performance.
"I've seen a great Messi, with a lot of hunger. He was impressive not just with the ball but also defending. You could see that he was very, very well."
Atletico Madrid manager Diego Simeone labelled Antoine Griezmann "the best player in the world" after he scored twice in a 3-1 win over Club Brugge on Wednesday, but Llorente disagreed and reserved praise for Messi and teammate Harry Kane.
"I haven't seen anyone have the level that Messi has on anyone," he said. "Harry proved he is one of the best strikers in the world.
"He scored a fantastic goal when we were down, 2-0. Thanks to him, the team believed it was possible. We did try, we all rowed in the same direction but it was not to be."