LaLiga giants Real Madrid are still reeling from the loss of their star man Cristiano Ronaldo as Los Blancos has only scored one goal in their last three games.
The Spanish giants went head to head with Atletico Madrid in a thrilling derby on Saturday night, in a game that ended in stalemate, and Real missed an opportunity to go two points ahead of rivals Barcelona.
Welshman Gareth Bale who has been put under the spotlight after Ronaldo's departure, was close to scoring in the first half, but was substituted at the beginning of the second due to a suspected groin injury.
The game was full of missed opportunities as both sides were unable to convert their efforts.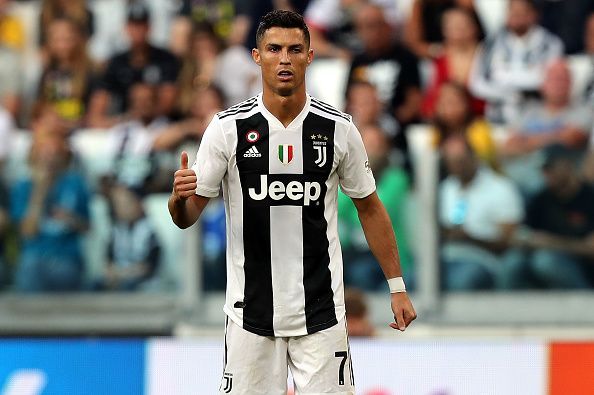 Saturday also saw Serie A table topping Juventus going up against second place Napoli in a game which saw Massimiliano Allegri's side take home another three points.
Juventus have now won all seven of their Serie A games with former Real Madrid ace Ronaldo bagging five Man of the Match Awards with his three goals and five assists.
Despite being known for his goal-scoring abilities, Cristiano Ronaldo replaced goals with assists last night as the five-time Ballon d'Or winner was involved in all three of his team's goals against Napoli.
The goals came courtesy of Dries Mertens, Mario Mandzukic, and Leonardo Bonucci who benefited from the 33-year-old's presence on the field.
Real Madrid currently share the top spot of the table with Barcelona at 14 points, while Atletico Madrid stands in fourth position with 12 points.
Despite a decent start to the campaign, the dropping of points in recent games has led Real Madrid fans to feel disgruntled, and this was made clear during their game against Atletico at the Bernabeu. Fans were heard chanting their former star's name – "Ronaldo, Ronaldo, Ronaldo"- in the second half of the game.
Twitter has since reacted to the incident.
We must get use to it and stop this Ronaldo chant #MadridDerby

— Sumaworo 🌛☔️™️ (@alphakenneth) September 29, 2018
Funny how Madrid fans at the Santiago B. were chanting RONALDO RONALDO RONALDO today against Atletico. Lmaoo. So they can chant his name now yh? Retards!

— Idris (@Crhedrys) September 29, 2018
We must get use to it and stop this Ronaldo chant #MadridDerby

— Sumaworo 🌛☔️™️ (@alphakenneth) September 29, 2018
Bale is injured, which means trouble. It was always going to happen, God knows how those in charge of the biggest club in the world had faith in Bale to remain injury free. Absolute mystery.

— Muddassir Hussain (@muddassirjourno) September 29, 2018
Yesterday I was literally about to cry when I was listening to "Ronaldo" chants in Bernabue 🙁

— Wills (@FinnsStella) September 30, 2018
78' #RMDerbi
RM 0-0 ATH MAD
The whole Bernabeu chants #RONALDO.😶😶😶
The void created by Ronaldo is huge and it take few years to fill it.

— jatin shukla (@jatin_shukla7) September 30, 2018
Yesterday Ronaldo was remembered at the bernabeau those chants 😂😂😂😂

— Saeth jr (@JrSaeth) September 30, 2018