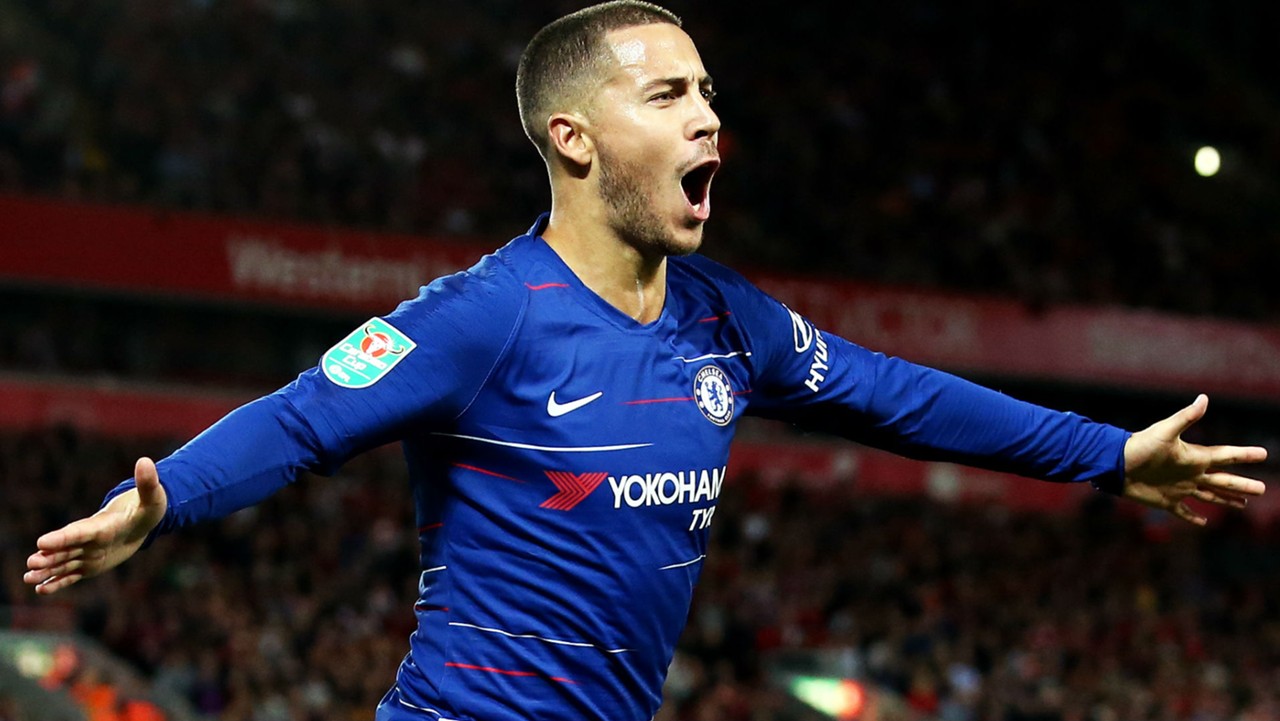 Cesc Fabregas thinks next summer could be a "different story" after Chelsea managed to hang onto Eden Hazard in the transfer window. The Belgium international has two years remaining on his current deal and he has been consistently linked with a move to Real Madrid.
Hazard starred in the Blues' 2-1 victory over Liverpool in the Carabao Cup, scoring the winning goal in the 85th-minute.
And Fabregas thinks it was "basically impossible" to sign Hazard in the last window but thinks the situation could change next summer.
"It was an easy decision, especially now, because at this stage how much can Eden cost?" Fabregas told the Evening Standard. "Not many teams in the world can buy Eden Hazard. He still had two years left on his contract.
"Next year if he has one year left, that's a different story. You don't have as much power as a club. Eden is one of the best players in the world.
"But having two years left, especially how the market is, it's basically impossible to sign him up. I don't think it was that hard from the club."