Michael Oyamo, the man who lured Sharon and Nation Journalist Barrack Oduor to their abduction has denied murder charges in relation to the cold blooded murder of the Rongo University student.
During an appearance before Lady Justice Jessie Lessit of the Criminal Division of the High Court Oyamo pleaded not guilty to the murder seeking to be released on bail pending trial.
His boss, Obado, denied a similar charge when he was arraigned before Lady Justice Lessit on Monday and he appeared in court on Tuesday to argue his application for bail.
Oyamo's request for bail was set for noon on Wednesday.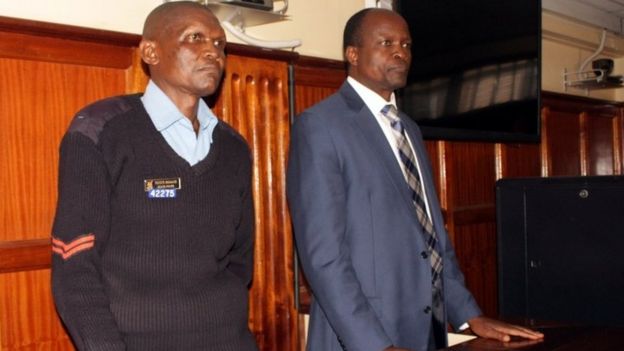 Obado will return to the same court on Thursday for a similar ruling having presented his plea for bail on Tuesday.
The two bring to three the number of persons that have been charged with Sharon's murder so far, Caspal Obiero, another aide of the governor having been charged with aiding and abetting the crime.
The prosecution and Sharon's family lawyers have objected bail applications for the suspects on grounds of witness interference.
Public Prosecutor Noordin Haji had on Tuesday expressed intent to consolidate the murder trial and include a seven-month old foetus the 26-year-old student was carrying at the time of her murder.
Senior Assistant Public Prosecutor Alexander Muteti made the revelation when Obado's lawyers challenged him for citing the murder of the unborn child, which murder was not formally submitted to the court when the Migori county chief was charged with Sharon's murder on Monday.