Migori governor Okoth Obado will spend two more nights in a cold cell at Industrial Area Police Station as the court postponed the ruling on his bail application to Thursday, 27th August.
Obado, arrived at Milimani law courts on Tuesday afternoon, hoping to hear some good news from Justice Jessie Lesiit having been in custody for more than five days now, but his hopes were crashed when the judge decided to postpone the ruling.
This means that the County boss will have to deal with mosquitoes and Sukuma wiki for two more days.
The prosecution opposed the release of Obado on bail over the brutal murder of his pregnant girlfriend Sharon Otieno.
In an affidavit filed,  senior investigation officer from the homicide unit, Clement Mwangi sayid there is a high likelihood of Governor Obado interfering with and intimidating key prosecution witnesses if released on bail.
Mr. Mwangi further said investigations are not yet complete and that investigators will be proceeding back to Migori County offices for further investigations which include interrogating Obado's close family members, and county employees.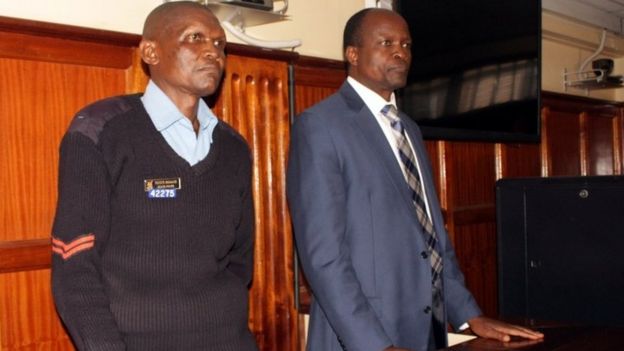 "The release of the accused person on bail pending hearing and determination of the trial is not absolute and is at the discretion of the court," Mwangi says.
The officer indicates that in the view of the intricate relationship between Obado and confessions recorded by some suspects, it would be extremely dangerous to release the accused on bail adding that he is a serious danger to the society and witnesses that may appear in the matter.