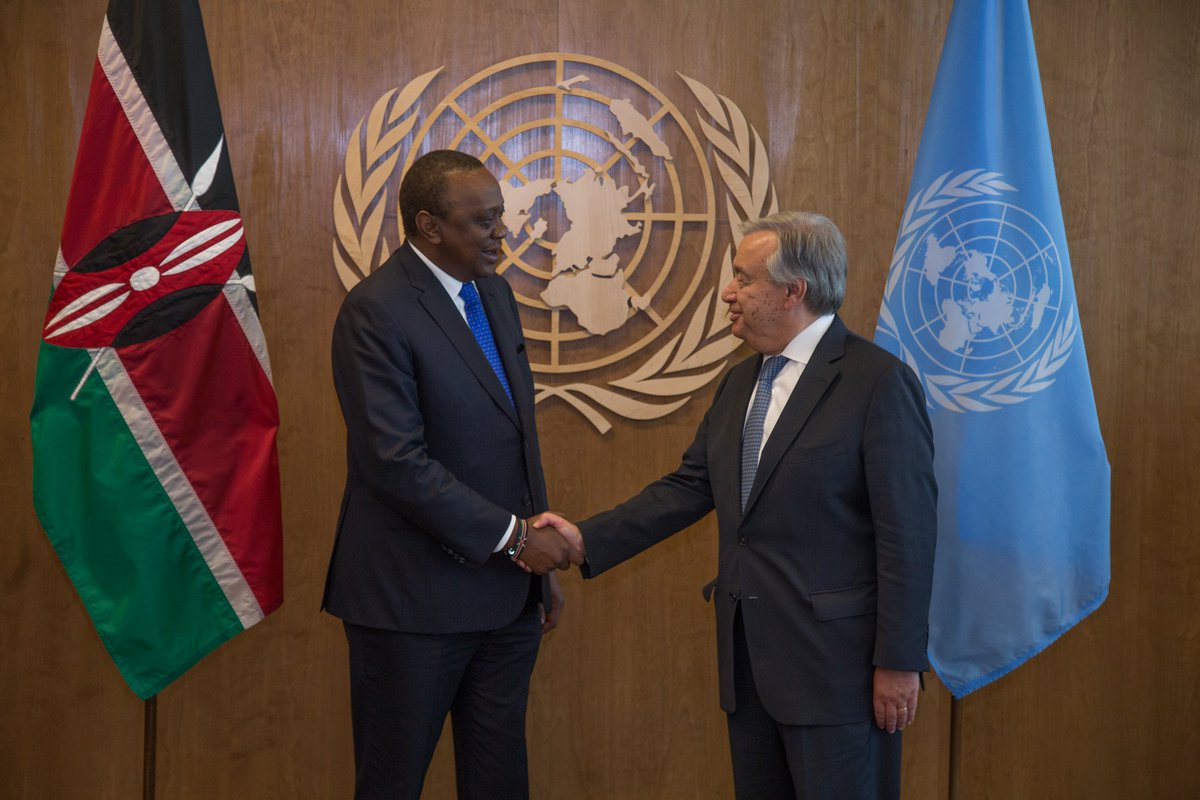 President Uhuru Kenyatta was on Monday unanimously endorsed by fellow world leaders to champion a new UN intervention on youth education, training and employment dubbed the Young People's Agenda(YPA).
The president graciously accepted to be the global Champion of the Young People's Agenda, a position that most Kenyans think he does not deserve.
Before traveling to the US, Uhuru signed the controversial Finance Bill 2018 into law, a law that will substantially increase the cost of living by introducing an 8% VAT on petroleum products.
The President also offered jobs to political rejects and people who should already be enjoying their retirement benefits. Chief among them is former Kitui Senator David Musila who was appointed as the chair of the National Museums of Kenya. Mr. Musila attained 55 years in the 80s.
Kenyan youth also don't understand how former IEBC chair Isaak Hassan  was appointed the Chairperson of the Board of the Kenya Industrial Property Institute.
Here is what Kenyans are saying about Uhuru's recognition at the UN:
Wrong Award.
He would have been given the TAX CHAMPION!!

— Kowa Fredrick (@KowaTheGreat) September 25, 2018
Not when he wants our beloved country to be on the CRB list.

— Laban. (@LabanNofficial) September 25, 2018
Championing by taxing us to old age ama?

— Waithira Maruru (@waithira_maruru) September 25, 2018
NONSENSE! THEY CAN NAME HIM ANYTHING THEY WANT IT WON'T CHANGE THE FACT THAT HE SOLD KENYA TO CHINESE pic.twitter.com/vWGbKKif4G

— Sina Taabu (@TaabuSina) September 25, 2018