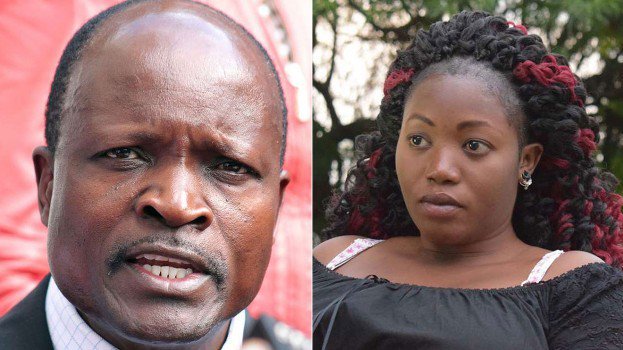 While majority of Kenyans online believe that Migori Governor Okoth Obado has something to do with the murder of Sharon Otieno, a good number also believe that he is an innocent man set up by a well choreographed plan.
This will however not stop the prosecutor from dragging the governor  to court on Monday 24th September with a muder charge hanging down his neck and threatening to send him to jail for life.
https://twitter.com/KTNNews/status/1044064518660345857
A group of Governor Okoth Obado's supporters in Migori County took to the streets on Sunday to demand his release from police custody. Governor Obado is expected in court on Monday to face murder charge over the killing of Rongo University student Sharon Otieno.
As reported by on of the  radio stations in Nairobi (WishFm), Protesters claimed that  his detainment is an embarrassment they cannot bear. They also said that they want their governor to be released on bond. Protesters claim murder charge hanging over the head of their governor is politically instigated.
MIGORI COUNTY – OBADO
Obado supporters hold protest, demand his release
-A group of Governor Okoth Obado's supporters in Migori County took to the streets on Sunday to demand his release from police custody. pic.twitter.com/KjDDz0tHeU

— Wish Fm (@Wishfmradio) September 23, 2018