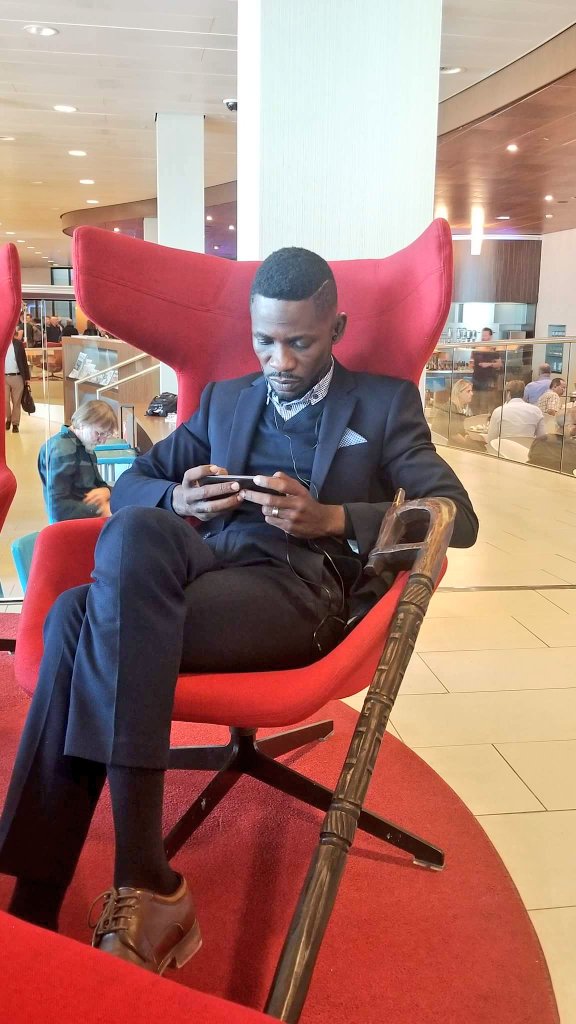 Ugandan firebrand politician Bobi Wine has told off President Museveni that he has no business to decide who receives him at Entebbe airport on Thursday.
Bobi Wine, the Kyadondo East MP is expected in Uganda after undergoing a three week treatment in the United States. It is believed that his supporters will throng the airport clad in the iconic red colors of people power.
Police have issued a statement saying that only the MP's family members will be allowed to receive him at the airport.
"On his arrival, the MP will be received at Entebbe International Airport by his immediate family. He will be availed security from the airport to his home. "  said Police spokesperson SSP Emilian Kayima.
But the self proclaimed Ghetto President has released his own statement vowing to defy the directives.
"I am a free Ugandan with the right to move freely in my country. The police has no business telling me who receives me and who cannot or where I go and where I cannot. This impunity must stop now." He posted on his Twitter handle.
Am wondering why these police officers allow themselves to descend so low? They now want to decide who picks me and where I go upon arrival?
Well, for your information, no single family member will receive me at the airport, I will find them home coz I know where home is!

— BOBI WINE (@HEBobiwine) September 19, 2018