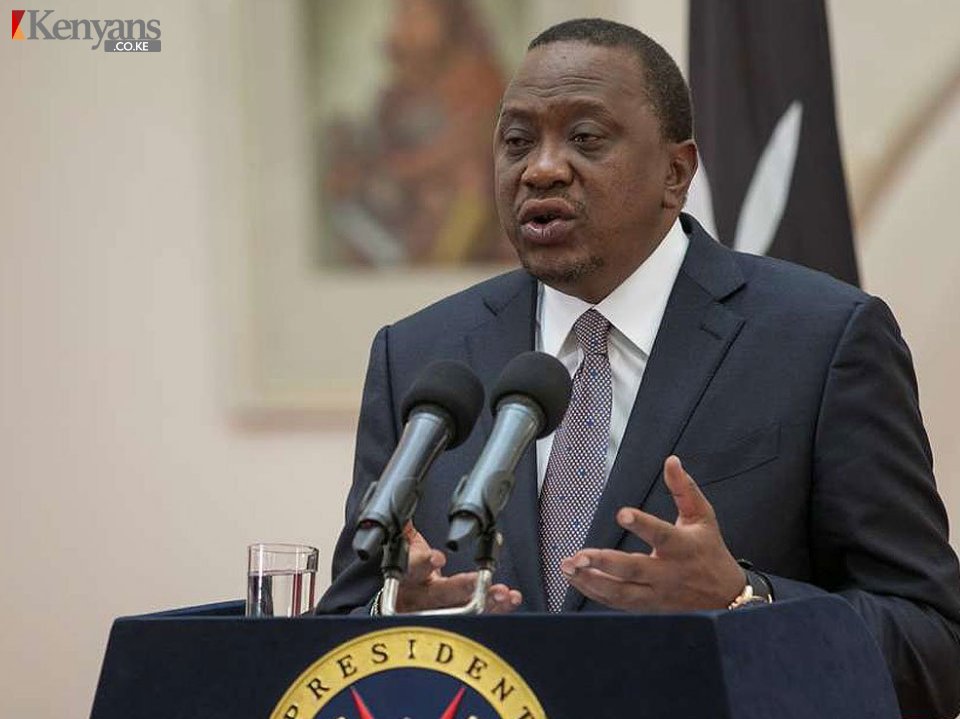 President Uhuru Kenyatta has revealed that reforms to the VAT tax were introduced in 2013 to cater for the implementation of the new constitution.
'Reform to the VAT taxation were first introduced in 2013, some products including petroleum were exempted to allow gradual exemption; it was set to expire in 2016 but was postponed to 2018. The purpose is to pay for the implementation of the constitution.' The President said during the #StateofTheNationAddress at State House Nairobi.
The President however said that there are plans to reduce the fuel by 50%. "I have proposed, as part of my memorandum, to cut VAT on petroleum products by 50% . Meaning from 16% to 8%"
He asked traders to reduce the cost of products, if these changes are effected by parliament.
"Just as business owners took the new VAT rates as an opportunity to increase the cost of goods, I expect them not to take advantage of Kenyans and lower the prices commensurate, without any delay."