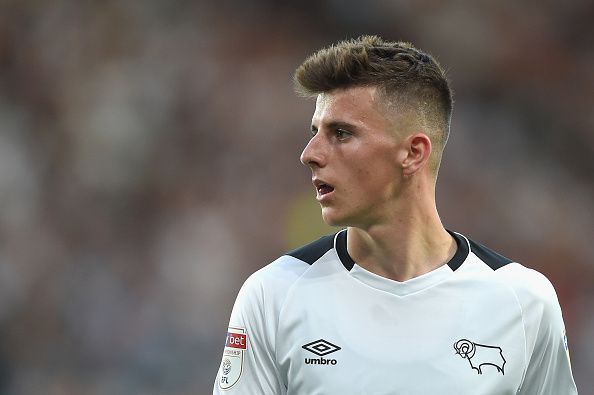 Not many clubs have seen as much change on and off the pitch as Chelsea over the past decade. The Blues have consistently spent big money to improve the quality on the pitch, and have constantly chopped and changed in regards to managers.
Since being taken over Roman Abramovich in 2003, there have been 11 managers who have sat in the hot seat at Stamford Bridge. However controversial this technique has been, there is no doubting that it has bought about success. Since Abramovich took over, the Blues have won five Premier League titles, five FA Cups, and the Champions League in 2012.
It has been a similar story with players coming in and out the door at Chelsea. At times they have been ruthless, and it really hasn't worked, with the likes of Kevin de Bruyne and Mohamed Salah thriving after leaving Chelsea.
At other times, they have bought very well, with Didier Drogba, and more recently Cesar Azpilicueta going on to have very successful careers with Chelsea, despite being unknown quantities to many when they moved to Stamford Bridge.
1 Callum Hudson-Odoi
Hudson-Odoi is certainly someone who might be able to force himself into the Chelsea first team this season, and Maurizio Sarri looks like he is willing to have him in and around the first team. He impressed during pre-season, and played a part in all of Chelsea's matches, and was a constant threat on the left wing. He was very popular amongst fans, and many believe that he has a massive future at Stamford Bridge.
2 Ethan Ampadu
Not many players have fully established internationals at the age of 17, but Ampadu is approaching that level. The youngster has really begun to make an impact with Wales over the past few months and was brilliant in their 4-0 win over Northern Ireland on Friday night. He looks like someone who isn't fazed by the tests of stepping up into the big games under pressure, and he comes across as someone mature beyond his years.
He is certainly a very talented young player and undoubtedly has a very bright future. He is capable of playing in the back four, and in a defensive midfield role, and has the attributes to play both. He is probably better suited to the midfield because he is excellent on the ball and a fabulous passer of the ball. His ability to read the game is superb, and if he doesn't become a top class player, and become a regular in Chelsea's side, then it will be a real shock because he looks like he has a massive future.
3 Mason Mount
I could describe to you the sort of player that Mount is and the sort of attributes he has. However, it would be much easier to say that he is very similar to Chelsea legend Frank Lampard. Because of this, he will certainly become a better player over the next year, as he is currently on loan at Derby County, who are managed by Lampard. We have already seen some improvements in Mount's game, and he is looking more and more like a young Lampard.
He is a very creative player and sees a pass better than most young players. He is still 19 but has already shown that he is capable of doing the business at senior level, having impressed for Vitesse on loan last season, scoring 14 goals in 39 games in all competitions.