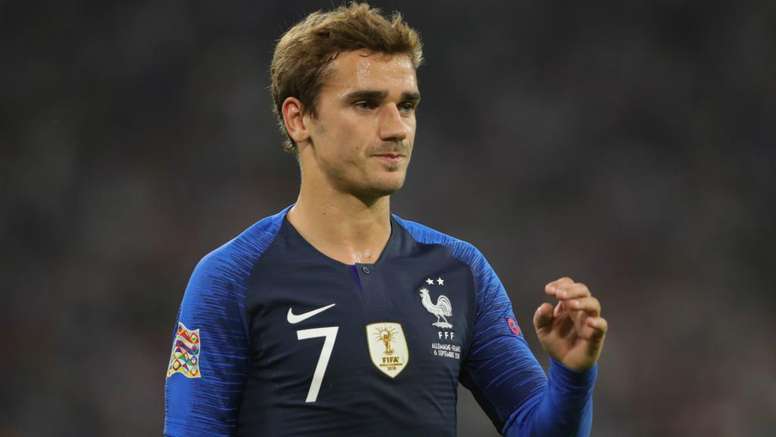 Atletico Madrid's eagerness to build a team around Antoine Griezmann is one of the main reasons he refused to join Barcelona.
Antoine Griezmann admits it was hard to reject a move to Barcelona but insists he feels "love" at Atletico Madrid.
The France star was heavily linked with the LaLiga champions before the World Cup but revealed in June he would be staying at the Wanda Metropolitano through a video message entitled 'The Decision'.
Griezmann agonised for some time over his future, with Barca reportedly ready to pay his €100millon release clause in order to add him to an attack that already features Lionel Messi, Luis Suarez and Ousmane Dembele.
However, the 27-year-old is confident he made the right choice, telling 'L'Equipe': "It's like when you get love at home. You're not going to go anywhere else.
"At the club, they've done everything to make me feel good, including efforts to sign important players and create a great team.
"I feel like the base, or the most important piece of the puzzle. That's what made me stay.
"It's hard to say no to clubs like Barca but, really, I'm fine here. It's my home and I want to do something great."
Griezmann led Atletico Madrid to a Europa League triumph last season before firing France to World Cup glory, with four goals and two assists i