Neymar is aching for a return to Barcelona and has even spoken to one club executive about a transfer back to the Camp Nou.
However, the report further claims that the Catalan giants have given him a half-hearted response with regard to bringing him back owing to various reasons, including his father who has been his adviser for quite some time.
Neymar left Barcelona for Paris Saint-Germain last year for a record-breaking fee worth £200 million in a bid to unlock his full potential by escaping the shadow of Lionel Messi. The new Brazil skipper wished to be the lone star at Parc des Princes.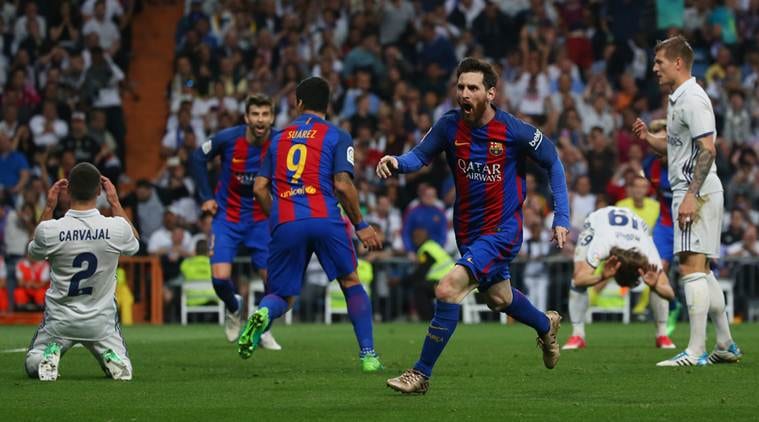 Nevertheless, that hasn't turned out to be the case as he struggled to take centre stage with Edinson Cavani outscoring him last season and Kylian Mbappe emerging as an exciting prospect following his World Cup exploits. Over the course of his stay at Paris, he also felt that he was being deliberately targeted by opposition defences.
Consequently, the 26-year-old is hankering for a switch to Barcelona but will face difficulty in convincing the club having burned his bridges in the wake of a controversial exit that resulted in a lawsuit.
The LaLiga champions are of the opinion that they have adequately replaced Neymar by securing the likes of Ousmane Dembele, Philippe Coutinho and Malcom since he departed. As a result, La Blaugrana are no longer keen on welcoming their lost ace.
Real Madrid, on the other hand, might make a move for him as Florentino Perez eye Neymar as an able replacement for Cristiano Ronaldo.
Neymar is stuck with Les Parisiens at least until January, when the transfer window reopens, allowing the Brazilian to seek a move away from PSG.
Real Madrid is a club which gives all you need as a big player, everyone knows that I already wanted to sign him at one point."
Real could soon get their wish, despite Neymar being tied to a contract at PSG which is due to run until the summer of 2022.
There is no release clause in his current deal , such as the one triggered upon his exit from Camp Nou, with French football's governing body (LFP) prohibiting such stipulations.
Any agreement with Madrid is therefore dependent on Al-Khelaifi giving the green light.
He is prepared to do that, but only if Neymar can help PSG to fulfil their ultimate ambition of claiming a Champions League triumph.
They have reached the last-32 stage of this season's competition, where they are due to face Real, with the Ligue 1 leaders heavily fancied to mount a serious challenge for the continental crown.