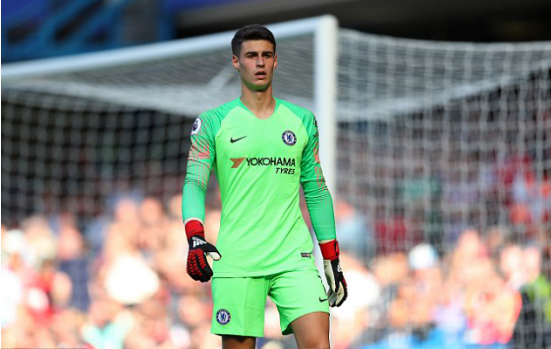 According to statistics, since 2010, seven European giants have invested more than one billion euros in the transfer market.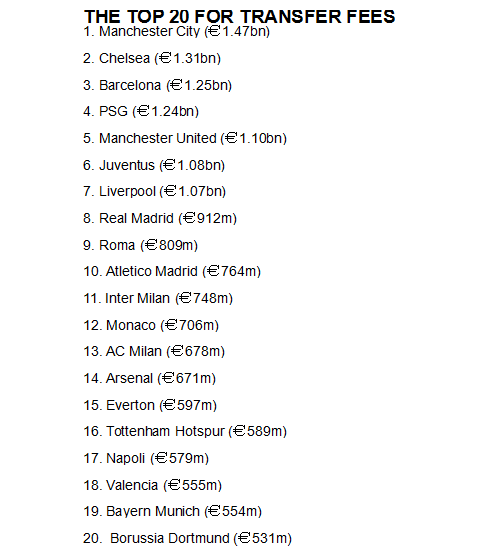 Of the seven giants, four are from the Premier League – Manchester City, Chelsea, Manchester United and Liverpool.
According to a research report by the football research institute CIES, with the participation of Debrune, Kepa, Alysson and Bogba, the Premier League's top four transfer investment exceeded one billion. Among them, Manchester City ranked first with a transfer of 1.47 billion euros, followed by Chelsea, which invested 1.31 billion euros. There are also Manchester United (1.1 billion) and Liverpool (1.07 billion) clubs that have invested more than one billion yuan.
Clubs with more than one billion yuan in transfer and Barcelona, they invested 1.25 billion euros; PSG followed the transfer of 1.24 billion euros to Barcelona, ranking fourth; Serie A team Juventus invested 1.08 billion.
In the top 20 list of the transfer, the Premier League team has a total of seven on the list, Arsenal, Everton and Tottenham are also on the list.
In addition, only two of the Bundesliga enter the top 20 clubs, five teams in Serie A, Spain have four teams, and Ligue 1 has PSG and Monaco. .
The research report data provided by CIES includes the team's transfer fee, additional terms and player rental fees.