The Office of the Director of Public Prosecution has denied unfairly targeting Deputy Chief Justice Philomena Mwilu.
According to Deputy DPP Dorcas Oduor, their case is "solid" and not part of the 'we shall revisit' threat. (see video below)
"The DPP we have now is someone who respects the law and respects everyone. If there wasn't sufficient evidence he would not have allowed us to come to court," she said on Friday.
Oduor also cited previous cases of top ranking judges such as Justices G.B. Kariuki, Said Chitembwe and Samuel Oguk whom she said were all brought before a court of law.
The Prosecutor maintained that no one is above the law and according to the Constitution, it is only the President of Kenya who has immunity against criminal offences while in office.
When asked about the recommendation to have Mwilu's case taken to the Judicial Service Commission because of her high rank in the Judiciary, Oduor said those are two different processes.
"We are not seeking the removal of Deputy CJ Philomena Mwilu from office, we are just effecting our mandate under the Constitution," Oduor added.
After the Supreme Court annulled the election of President Uhuru Kenyatta last year and ordered the poll conducted afresh, President Uhuru Kenyatta vehemently criticized the Judiciary.
"We shall revisit this thing. We clearly have a problem," he said. It is this statement that the Orange Democratic Movement (ODM) cited after Mwilu was arrested and arraigned in court.
Very convenient. "We shall revisit", vacancy for Njoki. https://t.co/GN1SxirC3w

— David Ndii (@DavidNdii) August 28, 2018
Top officials claimed that the allegations against her "reeked of political witch-hunt."
ODM further urged the the Haji-led office to avoid being susceptible to manipulation from State and non-State actors. According to top officials of the opposition party, her case is linked to the annulment of the 2017 Presidential elections.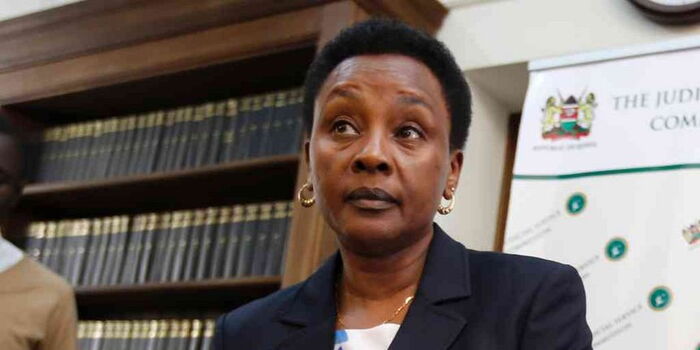 "In the matter of the DCJ Justice Mwilu, it is difficult not to be concerned about whether the DPP applied his mind to the requirements of Article 157(11) especially in light of Kenya's recent history," the statement from ODM Secretary General Edwin Sifuna said.