Deputy Chief Justice Philomena Mwilu has moved to High Court to block her prosecution over Sh12 million graft, the application has been will be heard by Justice Chacha Mwita.
The application filed by her lawyer is seeking to ensure she avoidds taking a plea on the 13 charges leveled against her. Lawyers Nelson Havi, Harun Ndubi, Okong'o Omogeni, John Khaminwa, and others argued the petition before Mwita
Deputy CJ Mwilu files petition at the High Court seeking to stop her prosecution over abuse of office & graft claims. https://t.co/1CKwYr1Apu pic.twitter.com/npQ4UeYj3k

— Citizen TV Kenya (@citizentvkenya) August 29, 2018
The DCJ is currently in High court in Milimani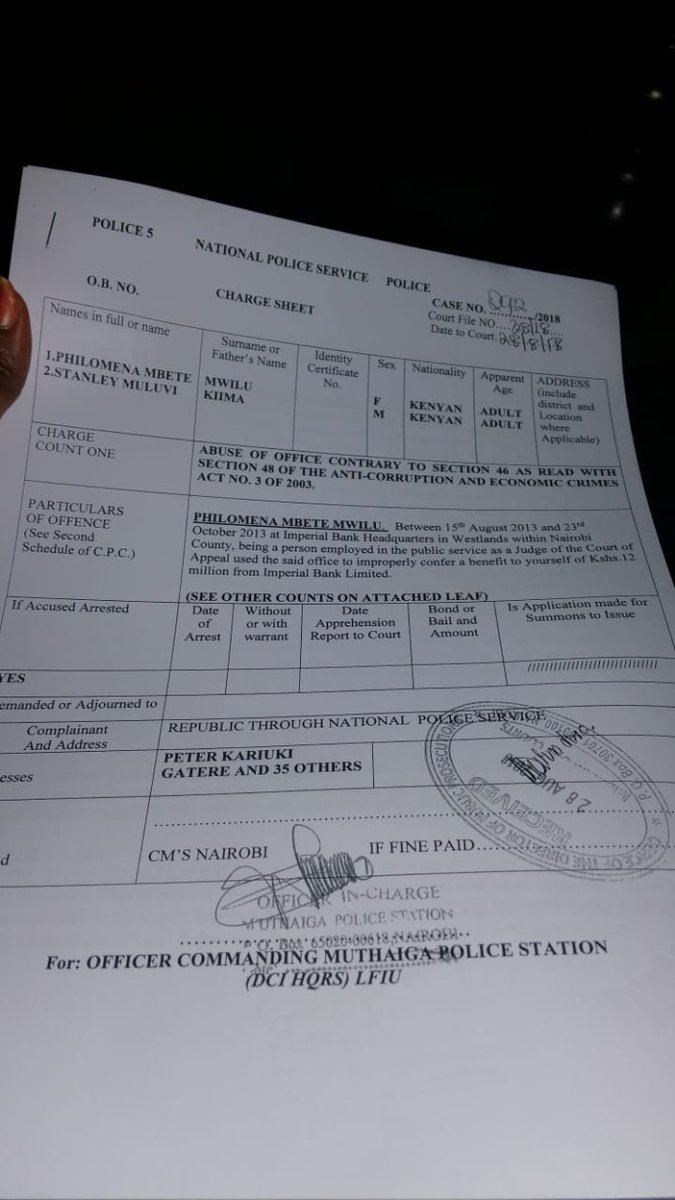 Deputy Chief Justice Philomena Mwilu was on Tuesday evening released on a Ksh.5 million bond after being charged over abuse of office claims.
Justice Mwilu, who was arrested on Tuesday afternoon, over alleged transactions involving the collapsed Imperial Bank, was also ordered to return to court on Wednesday for the continuation of the proceedings.
The embattled Deputy Chief Justice was charged with various counts among them abuse of office and forgery.
She was arraigned at Milimani Law Courts on Tuesday evening.
Justice Mwilu was charged that between August 15, 2013, and October 23 the same year at Imperial Bank Headquarters in Westlands, she used her office as a Judge of the Court of Appeal to improperly confer a benefit of Ksh.12 million to herself.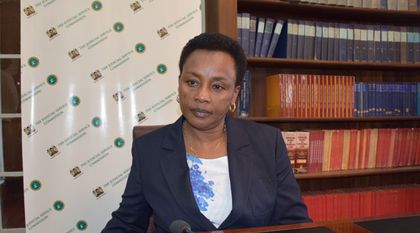 The Lady Justice was further charged with unlawful failure to pay taxes payable to the Kenya Revenue Authority (KRA) contrary to section 45(1)(d) as read with section 48 of the Anti-Corruption and Economic Crimes Act 2003.
The instances of failure to pay taxes, according to the charge sheet, were separate land purchases worth Ksh.3,142,000, Ksh.58,000, Ksh.2,440,000 and Ksh.3,600,000.
DCJ Mwilu and her co-accused, Stanley Muluvi Kiima were also charged with uttering a false document contrary to Section 353 of the Penal Code as well forgery contrary to Section 345 as read with Section 349 of the Penal Code.