It all started last year, after the now very infamous election nullification. A very bitter President Kenyatta said that they were going to revisit the Judiciary. Nobody knows what the statement meant but the Judiciary has been facing constraints in recent times. Though that is the story of another day.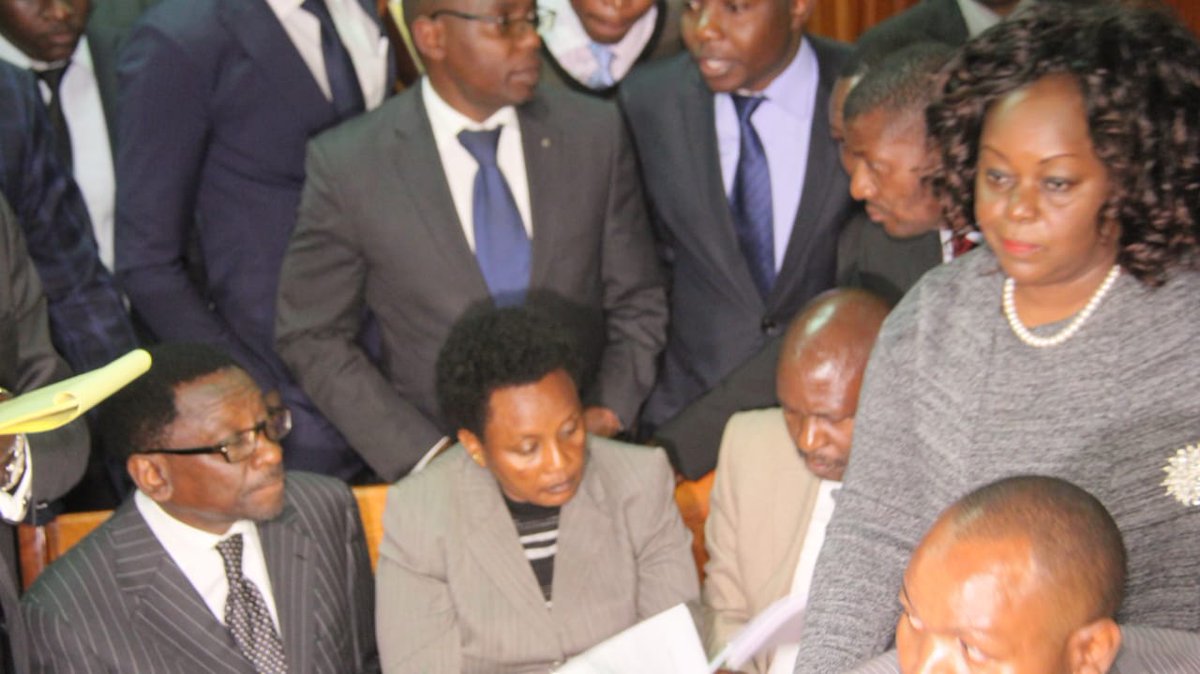 Let us talk about Deputy Chief Justice Philomena Mwilu who was arrested on Tuesday afternoon following graft charges. Philomena Mwilu has been the acting Deputy Chief Justice of Kenya since October of 2016.
Mwilu was arrested by detectives from the Directorate of Criminal Investigations over alleged corruption involving the collapsed Imperial Bank. She has been taken to DCI headquarters for questioning.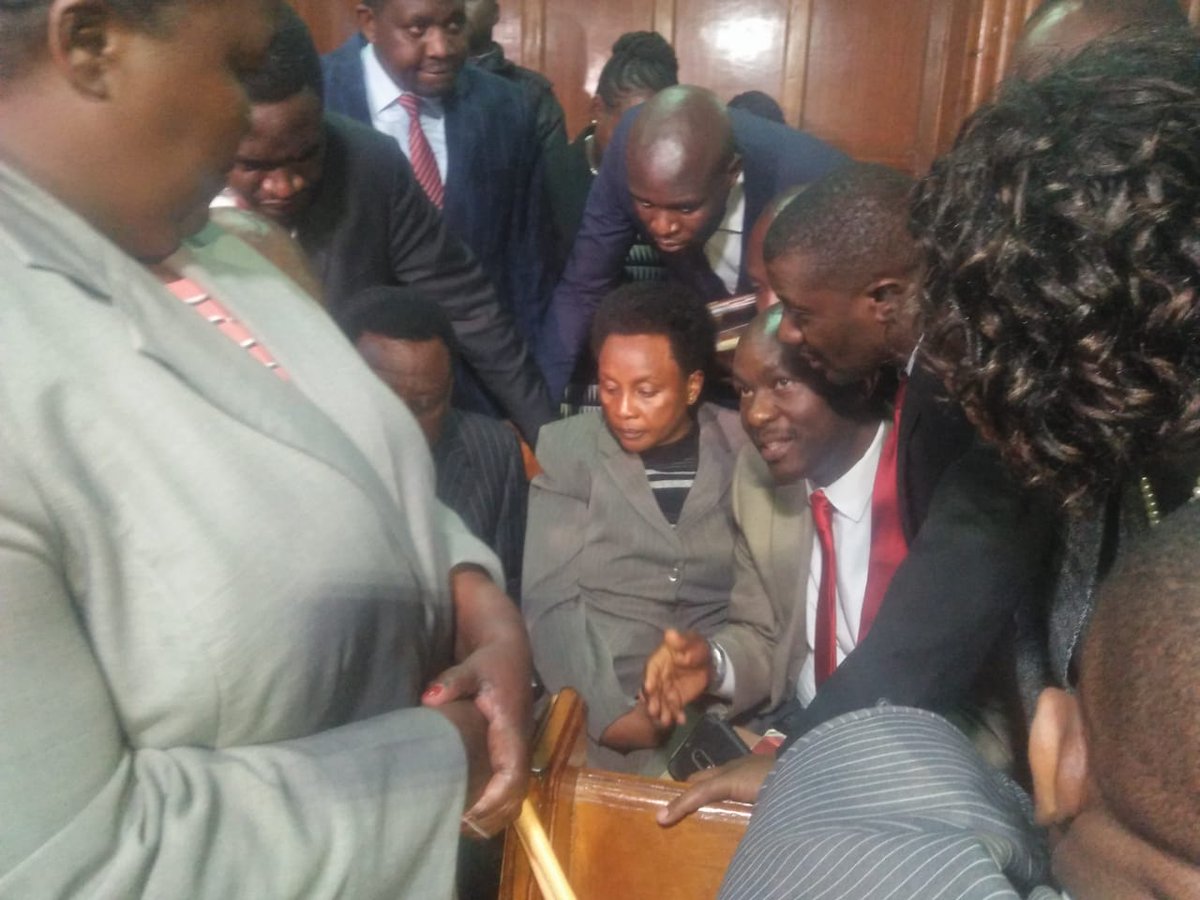 In October last year, Mwilu's driver was shot dead in cold blood in a very daring evening attack along the busy Ngong Road. Most people believe the driver was collateral damage as the bullet was meant for her boss.
Constable Titus Musyoka, was alone at the time of the shooting that happened on the roadside opposite Impala Club along Ngong Road, Nairobi.
He had dropped the DCJ at her Karen home and drove in her official car to purchase flowers for her rural home when the incident happened at about 5.30 pm, police and witnesses said.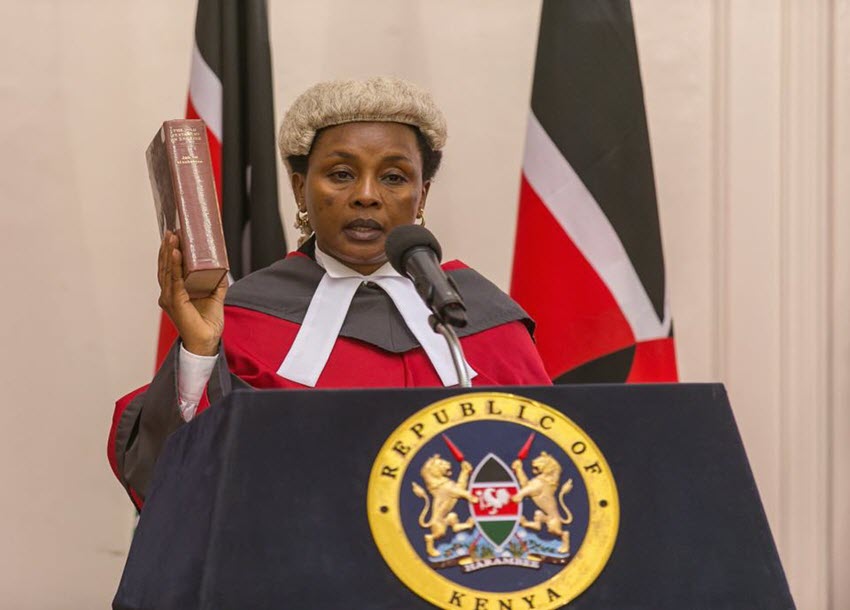 Musyoka was in official uniform when gunmen riding on a motorcycle stopped behind the car and approached him. Witnesses said the gunmen tried to lure him back to his car when he went for his gun. "When he went for the gun, one of the attackers struck, hitting him once in the mouth and twice in the chest," said a witness.
The murder case has never been resolved but now a section of Kenyans believe Mwilu is being targeted. Led by controversial lawyer Miguna Miguna, some people believe that her arrest has something to do with last year's elections.
Deputy CJ Philemona Mwilu is in the dock because she nullified Uhuru Kenyatta's electoral fraud. Her bodyguard was maimed for the same reason. Meanwhile, Wafula Chebukati., Ezra Chiloba, Davis Chirchir and… https://t.co/72x4rtv4Qg

— Dr. Miguna Miguna (@MigunaMiguna) August 28, 2018
The Arrest of Deputy CJ Philomena Mwilu is a Big Twist. The Chief Justice David Maraga is 67 Years. A CJ retires at 70 years. Maraga will retire before 2022 elections. Justice Philomena Mwilu was supposed to replace the CJ once he retires. Meanwhile Njoki Ndung'u is 52 yrs. ?

— BRAVIN™ (@ItsBravin) August 28, 2018
Even though the DPP has denied that the arrest has nothing to do with 'revisiting the judiciary' the allegations won't just go away.
Arrest of Deputy CJ Philomena Mwilu may be part of the "We will fix the Judiciary" fad which commenced with budget cuts. But it could also be an open show of might to tell Bill that if the second in command at Judiciary can be arrested then the second in Executive is not immune!

— Wakili Ochieng (@ItsOchieng) August 28, 2018
DPP Noordin Haji is taking a rather popular PR route in fight against graft. The arrest of Deputy CJ Philomena Mwilu is just another choreographed move to create room for some other stubborn woman in Supreme Court and to some extent a Maraga succession battle. It's just PR.

— Abuga Makori CBS MBE (@o_abuga) August 28, 2018