Ross Barkley believes he can become a midfielder who scores 20-goals-a-season as he looks to replicate 'idol' Frank Lampard at Chelsea having been given playing time this season.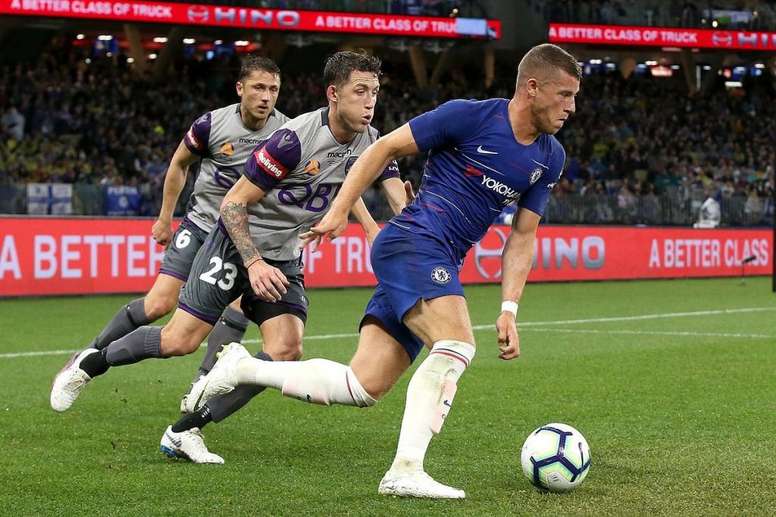 The former Everton midfielder has struggled to kick-start his career at Stamford Bridge since joining in January but he looks rejuvinated under new boss Maurizio Sarri.
Barkley has told the 'Guardian' of his targets this season.
"I believe I can hit the20-goals-a-season mark," Barkley said.
"It's a lot, but it's achievable. You see Lamps do it and Stevie G (Steven Gerrard) and (Paul) Scholes.
"Frank is an example for me. He joined the club at a similar age to me and was at a similar stage of his career.
"He's someone to look at with the success he achieved for the club and for himself. He was an idol of mine from when I was a young lad, watching the Champions League and seeing the goals he scored.
"If I could achieve half of what he did here, then that would be a success", Barkley added.
Sarri revealed his fundamental tactics to 'Sky Sports News'.
"I like it when the team is in control of the match, I like very much the ball possession, I like to play in the other half.
"Ball possession, but at a very high speed. Mental speed, first of all, not only ball possession in my half. Maybe I've learned it from a lot of lost matches, I think!
"I tried to play as a five-man defence six years ago, but for me it is impossible. Because if I want to press in the other half, if I want to look only at the ball with five defenders, I lose immediately the metres."
The former Napoli boss also told 'Sky' how long it will take for his team to learn his new style of play.
"They are working well, trying to improve, working on the mistakes. We need to improve, and we want to reach our 100 per cent as soon as possible.
"I think it's easier for the offensive players. It's usually three months, but my feeling is in this team there are a lot of intelligent players so I hope only two months.
"It takes defenders longer because I want to defend by looking only at the ball, and some players have played for 10 years looking at the man, so you have to change the way of thinking of this player, and it's not very easy.